Creative Courses for the Spring from dot-art
We are finally beginning to see the first green shoots of Spring and with them come some wonderful new classes and workshops to help you get creative!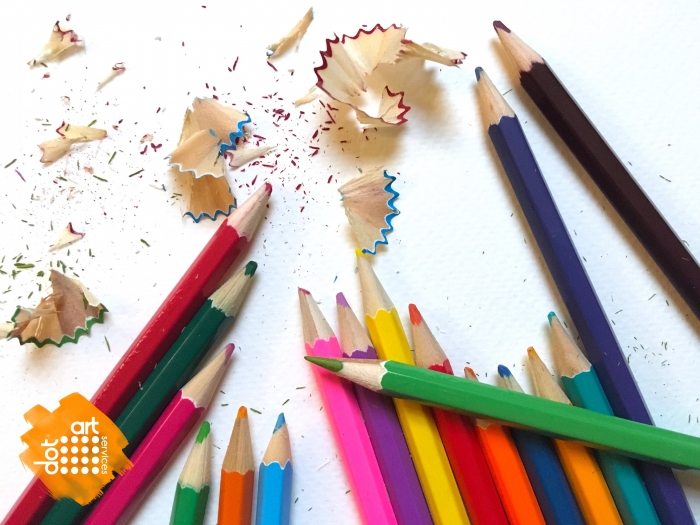 Taught by professional artists, our range of after-work courses and weekend workshops will help you to learn brand new art skills or grow an existing talent. Try something new or revive your dormant creativity our with our widest ever choice of subjects, for all ages, across our inspiring venues: Bluecoat, The Reader, Baltic Creative CIC, FACT, Anglican Cathedral and the dot-art Darkroom!
At Bluecoat from April, we have the return of our popular 10 week evening courses in Life Drawing and Beginners Painting (Acrylics). Joining these is a 10 week NEW Still Life course, where your tutor Kathy will provide exercises and tuition to help you improve your drawing or help you get to grips with the basics.. We have 3 day weekend courses in Abstract Painting, where you can delve into the imaginative world of abstract painting, learning about layering, materials, composition and texture and Watercolour, where the emphasis of the course will be to give you confidence so that you can take chances with the medium and experiment to create exciting work. These are joined by a single Sunday workshop in Beginners Digital Photography, and Introduction to Cartooning, where you will learn from acclaimed illustrator Phil Disley the fundamentals you will need to create your own illustrated characters or depict others in cartoon form.
Over at FACT on Monday evenings we will be holding our popular course in Drawing Techniques; as tutor Sarah-Jane says, no matter what medium you enjoy using, be it paint, pastel or clay, learning the essential drawing techniques will magnify your creative ability. Also at FACT is our 3 Saturday Drawing for Everyone course, where you can gain confidence in drawing in a relaxed sketching course led by artist Roy Munday. Finally we have a NEW three Saturday workshop, Digital Embroidery, where you will learn how to create designs from scratch and digitise sketches and photographs for embroidery machines.
We are also returning to Liverpool Cathedral on Sundays 2nd May and 27th June for Sketching in the Anglican, a unique opportunity for both beginners and experienced artists to spend a Sunday morning drawing and learning new skills in this fascinating location.
At the dot-art Darkroom we have one day Introduction to the Darkroom workshops on 10th May and 4th July and an Analogue Weekend, where analogue expert Rachel Brewster-Wright will take you through the whole process of shooting, processing and developing your own black and white film over 2 days, on 30th-31st May.
Don't forget, for experienced photographers and those who have completed one of these courses, we have also offer Darkroom Membership. Members have unlimited access to the space via our online booking system and can also choose to book it with a technician if they need a little more support.
Our ever-popular Sunday dot-art Club for creative children takes place at the fantastic Baltic Creative on Jamaica Street. We run afternoon sessions for 10-13 year olds, in two six week blocks, starting 19th April and 7th June. Every week our young artists will be encouraged to develop their drawing skills and build a lifelong love of art under the expert guidance of artist Sarah Jane Richards.
We have also launched a second dot-art Club at our new home in South Liverpool, The Reader at Calderstones Mansion. This one takes place after school on a Wednesday, 4-5.30pm, also runs in 6 week blocks, starting 8th January and 26th February and is led by award winning illustrator Phil Disley.
Also at the Reader, we have a NEW 10 week Landscape Painting course on Wednesday evenings, which, through a series of quick experimental pieces and more finished works, will walk you through the process of developing your own unique visual response to the landscape, plus the return of the popular 10 week Monday evening course in Textile Arts, creating a range of nature based items using felting, stitching, sewing and printing.
This term's NEW 3 day courses at Calderstones are Lino Cut for Beginners on Saturdays from 20th June and Analogue Adventures in the Park, where you will use traditional hands-on photographic techniques as a way of creating unique artistic images in response to your surroundings, on Sundays from 5th July. We also have NEW one day workshops in Sketching in the Park – the perfect way to de-stress is through being creative in nature, and Introduction to Chinese Painting, where you can explore the history and techniques of this fascinating subject with artist Madeleine Pires.
Full details, prices and booking information can be found here: dot-art.co.uk/art-classes. These courses often sell out, so don't delay!