CreArt Artists Get Creative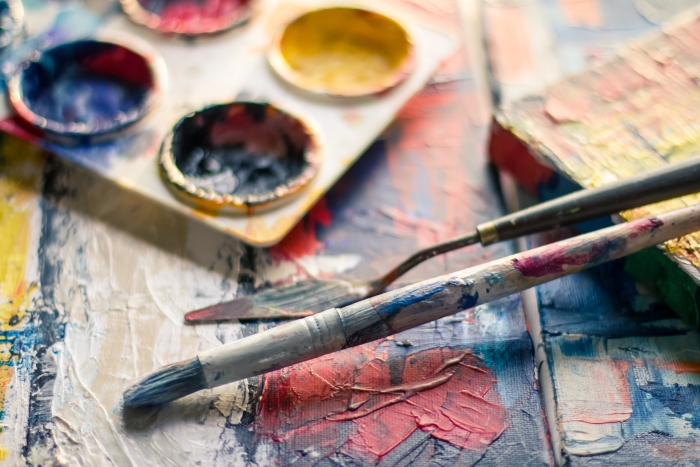 Two international  artists have arrived in Liverpool for a month long 'Artists in Residence' stay during which time they will develop and share their arts practice with the local arts community.
As part of the  CREART programme, a network of 12 European Cities, the stay will see the artists take up residency in the North Docks area of Liverpool, hosted by the Invisible Wind Factory and Make Liverpool.   Irene Izquierdo, originally from the Spanish city of Valladolid and Aušra Kleizaitė from  Kaunas (Lithuania) were selected for the residencies in late 2019 and were due to take up the residency in April 2020, however this was made impossible by travel restrictions due the Covid-19 pandemic.  However with the lifting of restrictions the residencies are now able to take place.
Irene Izquierdo is a mutli-disciplinary artist from Valladolid, based in Berlin. During the residency she be working with the topic of public space and architecture and will create an audio-visual piece.
Aušra Kleizaitė is a painter, sculptor and textile artist from Kaunas, now based in Vilnius, Lithuania. She is planning to use her residency to connect with a diverse range of local people and to invite them to have their portraits drawn. She approaches this practice as a way to see each person as a hero within their own life, with all the different facets of their personality hidden behind the face. The title of this series of portraits is 'windows' as she sees the human face as equivalent to a landscape view.
Sean Durney local co-ordinator of the CREART programme for Culture Liverpool:
"We're delighted that Ausra and Irene have finally arrived in Liverpool, its been a difficult process to rearrange the residencies and I have to thank Invisible Wind Factory and Make Liverpool for their flexibility to arrange working spaces and a programme of activity at such short notice.  Both artists are of course, enjoying the warm welcome you'd expect from Liverpool, and we look forward to seeing the outcomes of their work later this month'.
Cllr Harry Doyle, Cabinet Member for Culture & Tourism at Liverpool City Council:
"Unfortunately, due to Brexit, and the UK's withdrawal from the Creative Europe programme, it will become more difficult to arrange such opportunities in future, which sadly affects Liverpool artists too.  CREART has been a wonderful project that has brought many international artists to the city, but has also seen our own local  artists travel to the partner cities for workshops, conferences exhibitions and learning experiences."
More information about the residencies can be found at www.cultureliverpool.co.uk and https://creart2-eu.org/
CREART is co funded by the Creative Europe Programme of the European Union.