Claire McColgan: In Praise of Wirral
The power of culture brings communities and visitors together.
I've been reflecting on the massive change that has been going on across the water. True change takes place when people really love their area, believe in it and find ways to tell its story. The Imagine Wirral team, whose world I can see from my window, have done just that. The team at Hull, who where City of Culture in 2017, have partnered up with Lucy and her team at Liverpool City Region's Borough of Culture. They have made a brave commissioning choice, as this is not a firework show, nor is it Giants. It is a step into the unknown, with a brilliant company who take their spectacles from the stories of the community. I'm jealous it's not over here!
This weekend, The Witching Hour approaches. Periplum will come to Birkenhead Park with their new show. Audiences will meet at twilight under the moon; for tales of alchemy, spellbinding theatre, magic and wonder. Periplum have had previous work commissioned and funded by the National Theatre, the British Museum, the British Council, the BBC, Arts Council England and many local authorities, festivals and venues across the UK. Their show takes place from 17-19 May, and will feature live performances, a specially commissioned soundtrack, theatrical lighting, fire, pyrotechnics and promenading around the audience.
Designed to connect people and inspire imagination, The Witching Hour draws on the unique characteristics of Wirral and Hull, highlighting legends and stories from both the East and the West, imagined and real, bringing a mythical and mysterious performance.
As well as The Witching Hour, this Friday (17 May), we have LightNight – Liverpool's one-night arts festival. It's a time for visitors of all ages to see the city in a new light – from large-scale projections and live music, to workshops and spoken word, arts, crafts and theatre, street performance, walking tours, dancing and late-opening exhibitions taking place across the city centre.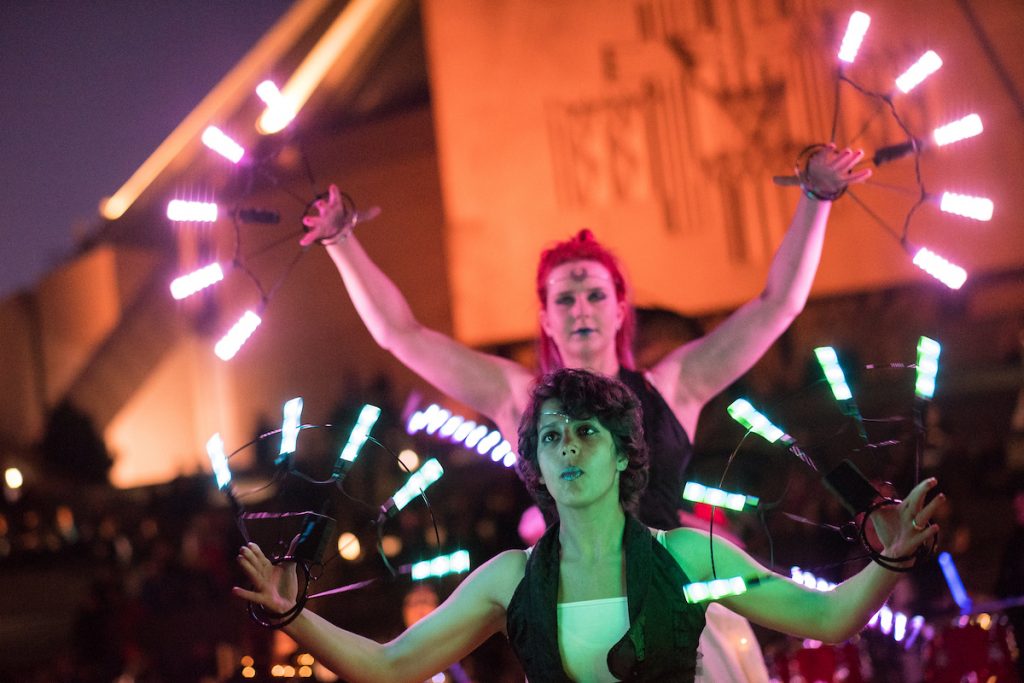 LightNight is a tour de force led and conceived by Open Culture. The team there have grown this with their personalities and the strength of their conviction in the power of culture to bring communities and visitors together. Imagine Wirral have also done this. Each team could play it safe, but they continue to push the boundaries, knowing that people expect and deserve quality. It is truly a weekend of Merseyside magic, with must-see shows, illuminations and enchanting family fun.
The City Region has so much arts and culture to offer, right here, on our doorstep – keep up to date with it all by signing up here.