Christmas shoppers support National Museums Liverpool in post-Covid recovery
The team at National Museums Liverpool (NML) has launched new gift guide ranges to give festive shoppers the opportunity to support its famous venues – with themed presents, locally sourced items and special experience gifts.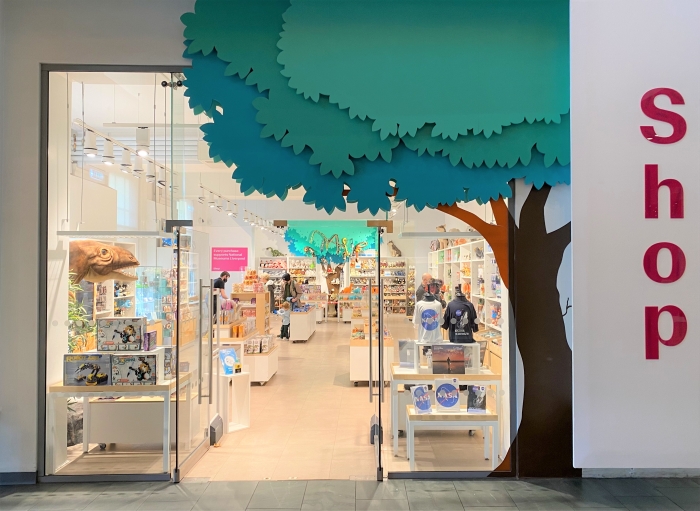 During Covid restrictions last November, all six of NML's museum and gallery shops were forced to remain closed in the run up to Christmas. This year, it is opening its doors to shoppers and also extending its online shop, which attracted international interest as well as local shoppers in 2020.
NML has sold gifts to shoppers in over 30 countries and its online retail sales were up by 58% last year, compared to the same period in 2019. Sales of items by two local artists and long-time suppliers, Tula Moon and Mementos of Home, grew by 498% online.
Karen O'Connor, Director of Commercial Enterprises at National Museums Liverpool, said:
"We relied on supportive shoppers visiting us online last Christmas and it was heartening to see people continuing to shop locally, rather than completely switching to big-brand online retailers. Many of our gifts attracted national and international shoppers too – particularly those looking for an iconic gift from Liverpool or a design by a local artist which reminds them of home.

"We rely on funding, donations, venue and retail income to keep our attractions running. Profits from our gift sales help to support our venues and activities run by NML – which benefit millions of people each year."
NML has gifts for art lovers, children and those looking for a thoughtful gift for loved ones. For those who prefer to gift experiences, NML membership gives recipients special access to venues and events, plus other treats throughout the year.
Karen added:
"This Christmas season feels extra special and we have all of our shops open again – including our toy shop at World Museum. We're also getting ready for a big year ahead, with the world premiere of Doctor Who Worlds of Wonder at World Museum and our highly anticipated The Tudors: Passion, Power and Politics exhibition at Walker Art Gallery both landing in Liverpool in 2022."
NML runs seven museums and art galleries. Membership gifts start from £30 for an individual annual membership and £45 for a family membership – giving unlimited access to major exhibitions and member discounts in cafés, shops and online shop, as well as invitations to special members-only exclusive events including private out-of-hours experiences.
Christmas gift guides for the online store and NML membership gifting can be found here: liverpoolmuseums.org.uk/christmas
Here's a preview of what's in store from local artists this Christmas:
Liverpool's club culture blueprint: Liverpool's Dorothy design studio team has visually captured the story of the city's club culture in a new blueprint for the relaunched Wondrous Place gallery – which opens on 26 November. The Acid House Love Blueprint (Liverpool) is available to buy exclusively in the Museum of Liverpool shop and online. (£35)
Tula Moon gets festive: NML's online shop stocks Tula Moon products – created by Liverpool artist Steph Dekker, who is inspired by local landmarks and architecture and known for her knitted-look designs. Gifts include mounted prints, coasters and mugs, plus a range of festive greetings cards (from £2.50).
Unique view of the city: Created exclusively for NML, the skyline range by Liverpool illustrator Tracy Worrall, feature buildings such as the Three Graces, Royal Albert Dock and the two cathedrals. Products range from homeware to playing cards – try the iconic red tote bag to add a festive feel (large tote £12).
Metal art with a local twist: Plasma Metal Art is a family-run company that designs, produces and manufactures bespoke metal artwork. Its quirky metal statues (£20) feature in NML's Liverpool-themed Christmas gift guide and are inspired by the iron men at Crosby Beach, Liverpool – a piece of modern sculpture called Another Place by artist Sir Anthony Gormley.
Beatles fan fun: Themed design by Liverpool artist Steph Dekker also makes an appearance in NML's gift guide for Beatles fans, with her popular yellow submarine artwork (coaster £3). Her work appears alongside a range of memorabilia that attracts interest from Beatles fans around the world.
The art of football: For football enthusiasts, Liverpool artist Dominic Hinchliffe has captured Anfield and Goodison in his Indian ink on paper artwork (mounted prints £30). NML also stocks a series of football-themed metal artwork from Liverpool's Plasma Metal Art.