China Deam – Guide to Chapter One
Today (8 February) marks the launch of China Dream, an eight month-long season of exhibitions, performances and events which aim to shine a light on modern Chinese culture and explore the relationship between China and the UK.
Brought to you by China Dream's Official Education Partner – The University of Liverpool and supported by Stagecoach and Merseyrail, the season will run from February to October in three specially curated chapters.
Chapter 1 lasts until June and features a combination of ancient discoveries against dynamic contemporary art. Here is a breakdown of what you can expect:
PRESENCE: A Window into Chinese Contemporary Art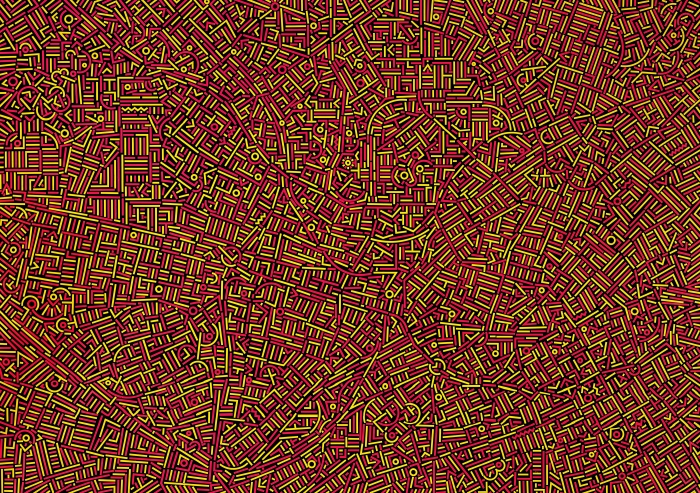 Lu Xinjian, City DNA / Salford and Manchester, 2016. Copyright Lu Xinjian. Photography courtesy of Art Labor Gallery, Shanghai.
Dates: Wednesdays – Sundays running from 9 February – 3 June during 10am – 5pm
Location: St George's Hall – entrance at Café.
Tickets: FREE admission (tours available on request)
PRESENCE: A Window into Chinese Contemporary Art will open to the public at St George's Hall on Friday 9 February and will feature work from 19 of the most exciting emerging and established artists who hail from mainland China, Taiwan, Hong Kong and the diaspora. Part of the University of Salford's collection, it coincides with the hotly-anticipated China's First Emperor and the Terracotta Warriors Exhibition at World Museum and sheds light on the work of leading Chinese artists today.
China's First Emperor and the Terracotta Warriors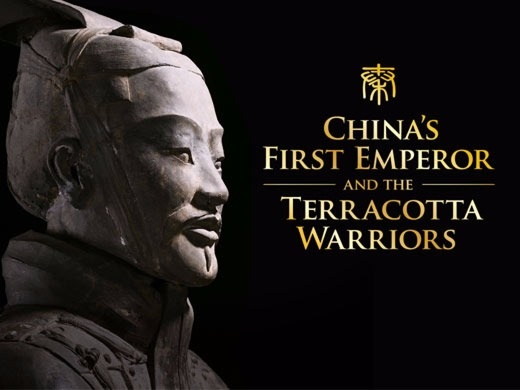 Dates: 9 February – 28 October
Location: Liverpool World Museum
Tickets: Tickets available on National Museums Liverpool website
National Museums Liverpool have brought the story of China's First Emperor and the Terracotta Warriors to the city. Running throughout China Dream and part of the #Liverpool2018 programme, it's a chance for locals and visitors to the city to see more than 180 spectacular artefacts from museums across Shaanxi Province, over half of which have never been on show in the UK before.
Royal Liverpool Philharmonic Orchestra – Eroica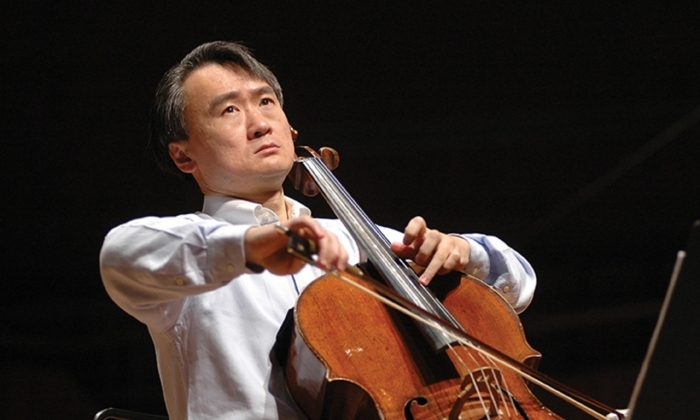 Dates: 8 and 9 February
Where: Liverpool Philharmonic Hall
Tickets: From £15 – £44 and available on Liverpool Philharmonic Website
Beethoven's Eroica symphony is the music of revolution: two centuries on, classical music is still feeling the aftershock! Conductor Julian Rachlin – an artist who, says the Liverpool Echo, is "capable of turning an interesting programme into an astonishing one" – tackles this most radical of all symphonies. But it's not all about making history: the great Chinese-born cellist Jian Wang brings his special brand of poetry to bear on two of Tchaikovsky's mini-masterpieces.
Chinese New Year 2018
Dates: 10 February and 16 February – 18 February
Location: Chinatown, Liverpool
Tickets: FREE
To celebrate the year of the dog, Liverpool is hosting a pre-Chinese New Year Parade, from 1.00-3.00pm on Saturday 10 February 2018 with performances at Keys Court, Liverpool ONE. Expect drums, music and lively dancing across the city centre throughout the afternoon!
Chinese New Year weekend celebrations begin on Friday 16 February with projections on the Chinese Arch.
Following on from 2017's story of the ancient and mythical Jingwei bird, this year's projections will tell the story of Jingwei & the Ocean with a 12-minute show which will run on a loop for one hour during Friday & Saturday night from 7.30pm – 8.30pm and between 6.30pm – 7.00pm on Sunday, followed by a pyrotechnic finale.
The traditional celebrations will take place in Great George Square from 11.30am on Sunday 16 February with a series of street performances, family workshops, art installations, parades and of course the popular Chinese market on George Street selling gifts, souvenirs and mouth-watering food!
Snapshot to WeChat: A Migration of Identity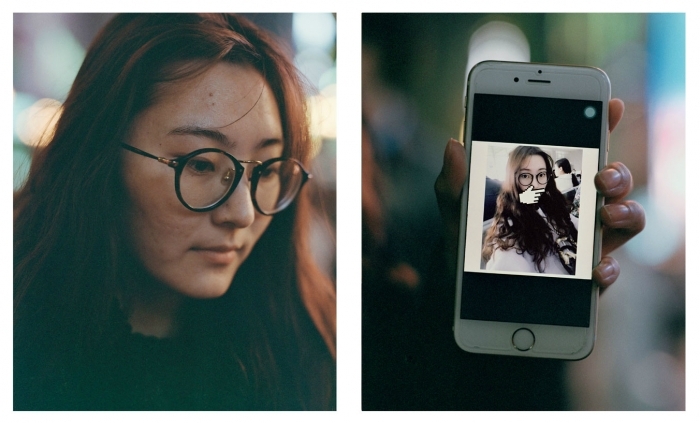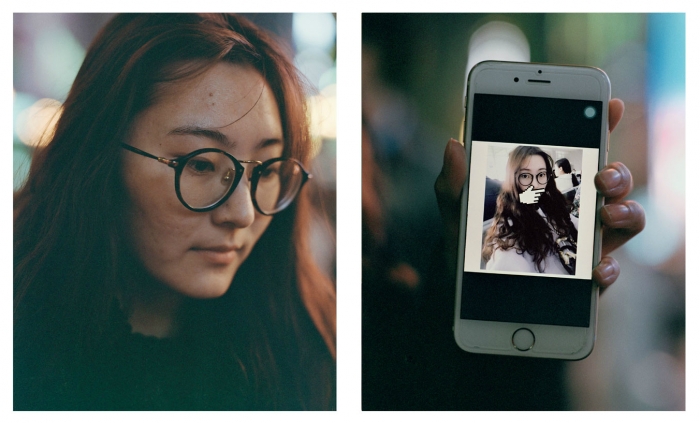 Dates: 6 April – 17 June
Location: Open Eye Gallery
Tickets: FREE
Open Eye Gallery present Snapshot to WeChat: A Migration of Identity, an exhibition examining the modern role of photography and casting light on life in a rapidly transforming culture. Pulling together pieces by Dr Xinyuan Wang, Thomas Sauvin and Teresa Eng, the exhibition explores the difference between online personas vs real life and features a series of 35-mm photographs taken by ordinary people in Beijing between 1985 and the early 2000s.
NOW: Moving Image by Chinese Contemporary Female Artists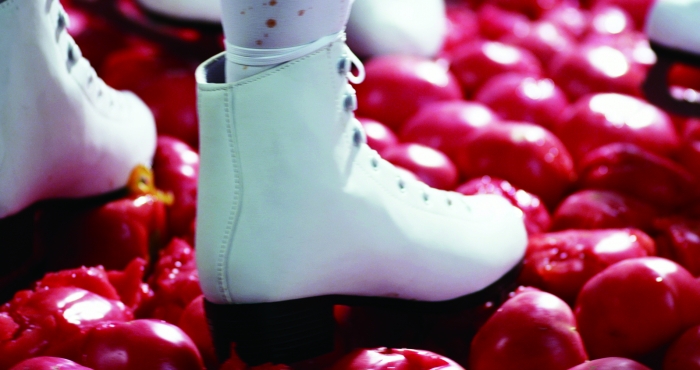 Dates: 7 & 21 March
Location: FACT
Tickets: £3/£4 available on FACT's website
In partnership with the China National Art Fund (CNAF) Central Academy of Fine Arts, Beijing (CAFA), and the UK-wide Plus Tate Network of 35 cultural institutions, HOME present a dual programme of current, contemporary moving image by female artists originating from China, which will be showcased at FACT for 2 nights; on Wednesday 7 March & Wednesday 21 March. NOW: A dialogue on female Chinese contemporary artists is a two-part moving image programme curated by Bren O'Callaghan aimed at reinvigorating discussion around the role of female contemporary artists in the art ecology of present day China.