Chasing the Stigma Reveals New Rebrand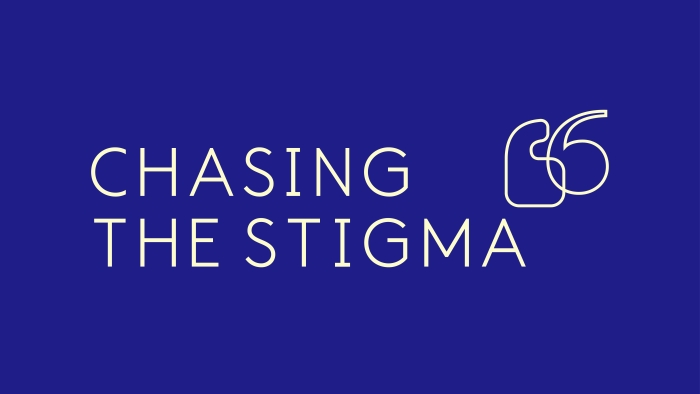 National mental health charity, Chasing the Stigma, creator of UK's leading mental health support signposting app, the Hub of Hope, has unveiled a new rebrand just in time for the charity's fourth birthday.
The charity, which is on a mission to normalise mental health and aims to make getting help as easy as possible, has undertaken an overhaul of its brand, including refining its mission, unveiling a new logo and launching a new website, with the support of Liverpool brand agency, Nonconform.
The rebrand includes a new organisational logo incorporating the lotus flower that has become synonymous with its Hub of Hope app, the nation's go-to signposting tool for mental health support. The use of the flower is symbolic, as it grows in dark and dirty waters before blossoming.
The charity has also made vital updates to the Hub of Hope app, due to increased use, which has been accelerated during the Covid-19 pandemic.
Working with tech partner, Mashbo, the charity has added new filters to make it easier to search and access the 1,800 services listed. FAQs and factsheets about common mental health issues are now available in the app, and there is also more direct access to Samaritans and Crisis Text Line for those needing immediate help.
Further development of the app now gives commercial and charitable partners the opportunity to embed the Hub of Hope directly into their own website or app. This means that organisations across the country can offer the same, consistent route to support for anybody struggling with their mental health.
Chasing the Stigma was set up by Liverpool comedian, Jake Mills seven years ago following his own suicide attempt. Jake realised when talking through his own personal experience that many people didn't know where to turn within their own mental health issues, so Jake and his team created the Hub of Hope – an app to bring together all of the mental health support available to someone in any given area.
The Hub of Hope app is the only service of its kind that brings together NHS, Samaritans, Mind and 1,800+ registered national and local voluntary, grassroots, private and third sector mental health support services to date. So, no matter what support someone needs and no matter what age they are, there is help available.
Since the launch of the app in 2017, the Hub of Hope has directed more than 120,000 people to life-changing and even life-saving help. The site has proved particularly popular amongst men aged 25-54, who are often cited as being most likely to die by suicide.
Jake Mills, founder, commented:
"Our mental health has our never been more important than it is now and Covid-19 is having a catastrophic effect on people across the UK. We are the nation's signposting tool for mental health support, and we have seen an increase in numbers coming to our website and downloading the Hub of Hope app.

"With this increase, comes added pressure as we don't want anyone to slip through the net and we have to ensure everyone who is looking for help receives this. Being a gateway to recovery, our new website has the relevant resources clearly signposted, and we have the functionality in the website and the app to help all those people looking for mental health support."

The Hub of Hope can be accessed through the app, which can be downloaded from the App Store or Play Store (Android), via the Chasing the Stigma website or www.hubofhope.co.uk. For anyone who had the old app on an Android phone, then the app will need to be deleted and downloaded again to benefit from the new functionality and added services.
The Hub of Hope is also used by emergency services and NHS Trusts across the UK and has been commended by the UK's leading mental health charities including Mind, The Samaritans and Anxiety UK.
To access the Hub of Hope or to submit details of local mental health support visit www.hubofhope.co.uk or download the app from the App Store or Play Store (Android).
Stats:
There were 5,691 suicides registered in England and Wales in 2019 compared to 5,316 in 2018.
Around three-quarters of registered deaths in 2019 were among men (4,303 deaths compared to 4,017 in 2018), which follows a consistent trend back to the mid-1990s.
The England and Wales male suicide rate of 16.9 deaths per 100,000 is the highest since 2000 and remains in line with the rate in 2018; for females, the rate was 5.3 deaths per 100,000, consistent with 2018 and the highest since 2004.
Males aged 45 to 49 years had the highest age-specific suicide rate (25.5 deaths per 100,000 males); for females, the age group with the highest rate was 50 to 54 years at 7.4 deaths per 100,000.
Despite having a low number of deaths overall, rates among the under 25s have generally increased in recent years, particularly 10- to 24-year-old females where the rate has increased significantly since 2012 to its highest level with 3.1 deaths per 100,000 females in 2019.