Celebrating the stories of women
The stories of Liverpool Irish women will be at the forefront of the ten-day Liverpool Irish Festival, which is running this month.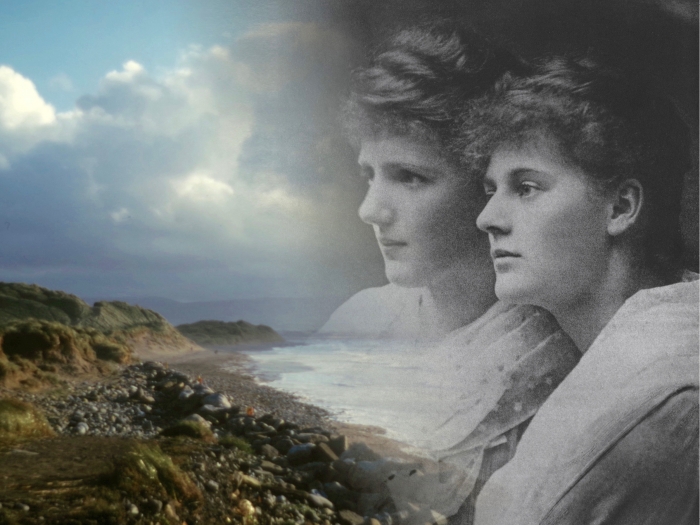 This year, the Festival includes a week long project about women at Tate Liverpool's Tate Exchange; a concert celebrating female voices (Visible Women) and a play telling the story of the first woman elected to the British  Parliament (Rebels and Friends).
Exploring Liverpool and Irish heritage and culture using music, art, theatre, performance, talks, tours and more, Liverpool Irish Festival in 2019 reflects on "unique stories, creatively told" and this year shines a spotlight on the stories of women who may have been forgotten, or issues that deserve a higher profile.
In:Visible Women is Liverpool Irish Festival's annual platform to tell the stories of women often forgotten by history and society. This year we takeover Tate Exchange at Tate Liverpool for a week, bringing artists, academics, musicians, activists and more to share their stories of Liverpool Irish women. Each day will have a different theme, but the programme of events includes dual-heritage women who live and work in Liverpool. Using the 1919 Race Riots as a starting point, we hear stories from Black and Irish, Chinese Irish and the Irish diaspora, encouraging participants to share their own stories whilst also making a future film. We also welcome Ireland Reaching Out, a project aiming to connect and chronicle all Irish people. At the festival, we invite the people of Liverpool to share the stories of their ancestors, especially women, who are underrepresented in genealogical history.
Relationships between sisters can be complicated. Lynx Theatre and Poetry brings Jacqueline Mulhallen's play, Rebels and Friends, to the Liverpool Playhouse, depicting the story of two sisters who couldn't be more different, but who shaped British and Irish politics. Constance Markieviecz was a  leader of the Easter Rising; she was an artist, ran a soup kitchen in Dublin and became the first woman elected to the British parliament. Her sister, Eva Gore-Booth, was a pacifist and campaigned for women's rights and trade unions in the North West, along with her partner Esther Roper. Directed by William Anderson, Rebel and Friends brings the century old story of these sisters to life, through theatre, poetry, songs, music, dance and over 600 archival images.
Four phenomenal female performers take to the stage for a night celebrating music, talent and adventure. Hosted by the bilingual spoken word artist, broadcaster Ciara Ni É
the bill includes Lisa O'Neill (up for several BBC Folk Awards and RTE Radio 1 Folk Awards, for her last album Heard a Long Song Gone). Maz O'Connor, described by The Guardian as "one of folk's brightest young talents" releases her new album, Chosen daughter.  Limerick's Laura Duff launched her debut single last year and the singer songwriter brings her combination of folk and new wave to the city.
Celtic Animation Film Festival, 20 Oct, Picturehouse at FACT, £7.70 
The theme for this year's festival is women in animation and content focusing on women's issues. Now in its third year, the festival has a series of awards to celebrate the animation community, including Best Celtic Animation Film, Best International Animation Film and Best Student Animation Film.
Hello Delia Murphy, 17 Oct, Liverpool Irish Centre, FREE
Hailing from Co. Mayo, Delia Murphy was a celebrity singer. Married to the Irish Ambassador, she was a star in her own right with songs like The Spinning Wheel and If I were a Blackbird. Her niece, Carmen Cullen, curates and performs this special concert, exploring Delia's musical legacy, her dealings in the Vatican's 'Spies Parlour Network' and her role in Irish folk revival.