Arts charity announces new Writer on the Bloc – Joelle Taylor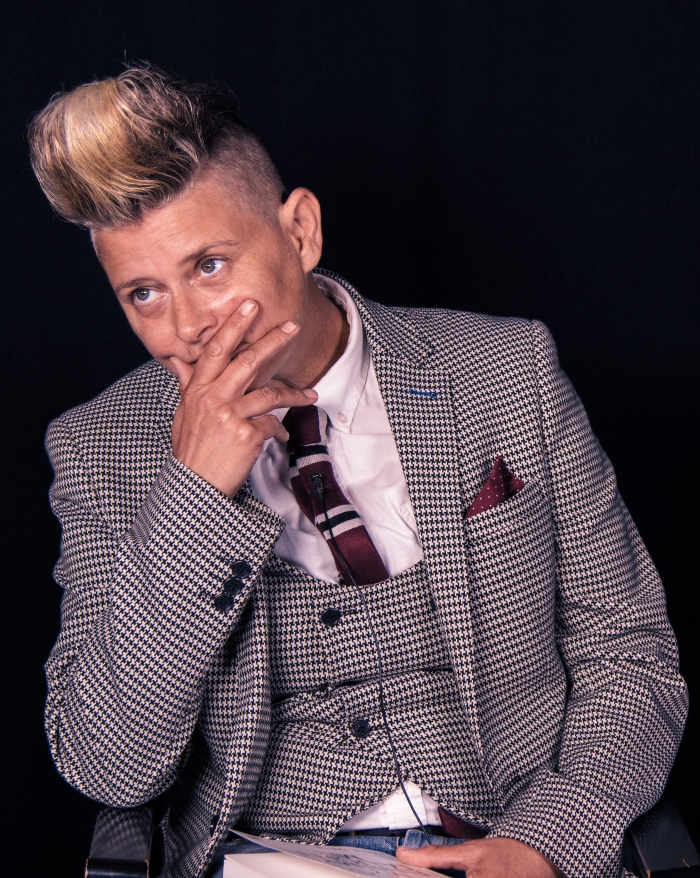 Writing on the Wall launches next writer in residence as part of online writing centre.
From the success of previous Writers on the Bloc, Writing on the Wall (WoW) are proud to present their next writer in residence, Joelle Taylor.
Combining social engagement, activism, community and literature since June 2020, The Writer's Bloc: Community & Creativity is a unique online writing centre that champions creativity from all walks of life.
Previous writers in residence have included Yvonne Battle-Felton, Anthony Anaxagorou, Cash Carraway, Ailsa Cox, Lowkey, Ytasha L. Womack and more recently, Winnie M Li and during their residencies have led free workshops and discussions for local communities to interact with.
Joelle Taylor will begin a three-week residency from Monday 16th November.
Joelle Taylor is an award-winning poet, playwright, author and editor who has recently completed a world tour with her latest collection Songs My Enemy Taught Me. She is widely anthologised, the author of 3 full poetry collections and 3 plays and is currently completing her debut book of short stories The Night Alphabet. Her new collection CUNTO will be published in June 2021. She founded the UK's national youth slam championships SLAMbassadors in 2001, remaining its Artistic Director until 2018. She is the host and co-curator of Out-Spoken, a poetry and music club, currently resident at the Southbank Centre, and the editor of Out-Spoken Press. Her work was recently featured in the arts documentary Butch on Radio 4.
Joelle will host a special In-conversation session on 16th November, plus pre-bookable one-to-ones; Write Here Write Now writing prompt sessions; and workshops on writing from archives and spoken word theatre.
The Writer's Bloc, which is funded by The National Lottery Reaching Communities Fund, Liverpool City Region Covid-19 Emergency Funding and The Steve Morgan Foundation, follows the success of the WoWFEST's first ever virtual writing festival this May.  
More information about Joelle's residency: https://www.writingonthewall.org.uk/the-writers-bloc/668-upcoming-writer-on-the-bloc.html
For further information about The Writer's Bloc, visit https://www.writingonthewall.org.uk/the-writers-bloc.html and/or email [email protected]