Arts charity announces new book launch written by participants from creative development programme – Moving Foreword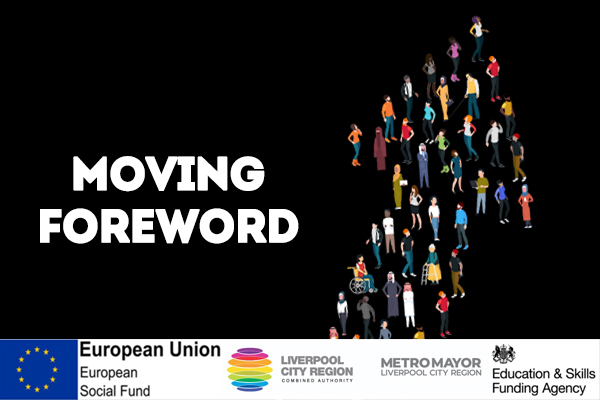 Writing on the Wall are proud to present the online book launch of Moving Foreword, showcasing the work of participants from their most ambitious professional development course yet.
Written during the lockdown this anthology presents work from writers practicing in the Liverpool city region and includes poetry, script, short stories and essays written on the themes of childhood, motherhood, loneliness, identity, borders and what it means to cross them.2
Since January 2020, participants worked with professionals from Liverpool and the North West such as Professor Ailsa Cox, Emy Onuora, Deborah Morgan, Amy Roberts, Matt Cook, Laura Brown, Cheryl Martin, Margy Mcshane as well as organisations like One September, 20 Stories High, Double Negative and Curious Minds.
Date: 10th November 2020
Time: 6pm
Join Writing on the Wall to celebrate the achievements of these writers and listen to their exclusive readings from the anthology.
"These self-reflective and investigative writings draw us in and examine what it means to move forward when the world is standing still. I'm so proud of the writers on the course and excited to unveil WoW's next anthology of writing."
Amy Carrington, Project Manager
To book for the online book launch go here.
Moving Foreword has been made possible by the funding from European Social Fund the Education & Skills Funding Agency, Combined Liverpool City region Authority and essential support from WEA.