Arts charity announces new Writer on the Bloc – Anthony Anaxagorou
Writing on the Wall's launches second writer in residence as part of online writing centre.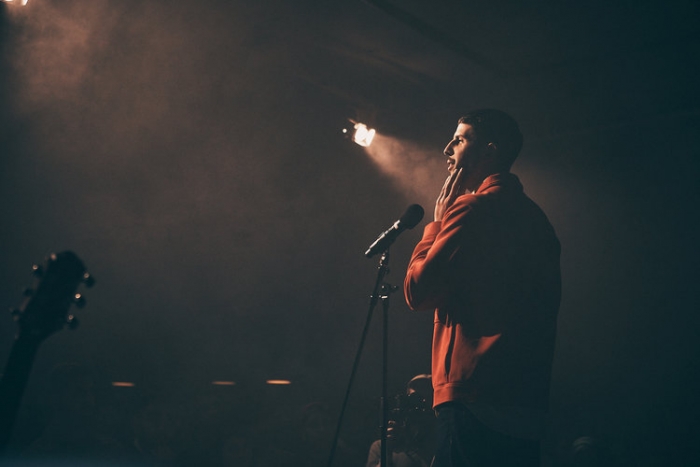 Aspiring novelists, playwrights and poets from across Liverpool are now able to get involved to share their experiences and stories from the Covid-19 pandemic as part of a new virtual writing centre created by the city's Writing on the Wall (WoW).
Combining social engagement, activism, community and literature The Writer's Bloc: Community & Creativity is a unique online writing centre that champions creativity from all walks of life.
Set up in a bid to inspire the next generation of writers and champion those already in the field, The Writer's Bloc: Community & Creativity will bring a series of free workshops and discussions, featuring literary experts.
After novelist and lecturer Yvonne Battle-Felton's time as the first Writer on the Bloc comes to an end, WoW are proud to announce the second Writer on the Bloc, is poet, publisher, performer and educator, Anthony Anaxagorou, who will begin a three-week residency on Monday 13th July.
Anthony Anaxagorou is a British-born Cypriot poet, fiction writer, essayist, publisher and poetry educator. His second collection After the Formalities published with Penned in the Margins is a Poetry Book Society recommendation. It was selected as one of The Telegraph's and The Guardian's best poetry books of 2019 and shortlisted for the 2019 T.S Eliot Prize. Anthony is also artistic director of Out-Spoken, a monthly poetry and music event held at London's Southbank Centre, and is founder of Out-Spoken Press, an independent publisher of poetry and critical writing that aims to challenge the lack of diversity in British publishing. He has toured extensively throughout Europe and Australia and his work has been studied in universities, schools and colleges across Europe and the USA.
Anthony says
"I am really looking forward to covering different topics and aspects including looking at arts and activism, to running some workshops on how we create imagery and tell a particular story."
Watch Anthony's full video here: https://www.writingonthewall.org.uk/the-writers-bloc/668-upcoming-writer-on-the-bloc.html
He will host a special In-conversation session on 13th July, plus pre-bookable one-to-ones; Write Here Write Now writing prompt sessions; and workshops on creating imagery and editing.
The Writer's Bloc, which is funded by The National Lottery Reaching Communities Fund, Liverpool City Region Covid-19 Emergency Funding and The Steve Morgan Foundation, follows the success of the WoWFEST's first ever virtual writing festival this May.
Mike Morris and Madeline Heneghan, co-directors of Writing on the Wall, said:
"The Writer's Bloc: Creativity & Community is needed now more than ever as a place for our communities to connect, be creative and feel supported. This unique opportunity from Writing on the Wall is a new and innovative offer for the city and the wider North West – we're absolutely brimming with talent and have a lot to offer, so we're thrilled to be able to launch a community that can fly our flag."
As part of the launch of The Writer's Bloc, organisers are also calling on local graphic designers to create a new logo for the project, with the winning entrant receiving £1,000 to work with the WoW team and help develop the branding.
WoW also launched community writing projects including Time to Breathe for Black and Asian participants, It's Not OK for women who have experienced or are vulnerable to domestic abuse.
For further information about The Writer's Bloc or find out how to apply as a graphic designer, visit https://www.writingonthewall.org.uk/the-writers-bloc.html and/or email [email protected]