Art Apart
Performances popping up unexpectedly this Saturday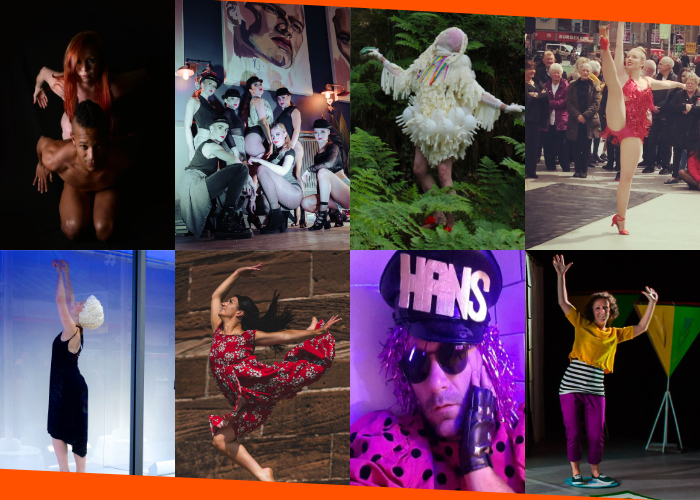 Commissioned by Culture Liverpool and Arts Council England, Art Apart is a new collective of Karen Gallagher & Associates (KGA), Taciturn dance, Melt, Paul Doyle and Travelled Companions who have come together to bring the city some fantastic dance, theatre and song performances from a variety of freelance performers based across the city.
Part of Liverpool Without Walls – a programme to animate the City with pop up performances, that brings culture back to the streets – Art Apart will feature a day-long event on 26th September 2020.
With no advance schedule, visitors to the city will get the surprise of their life as performers pop up in unexpected places throughout the city centre, such as Castle Street, Liverpool ONE and Church Street. Art Apart will animate various locations in the city centre including shop windows such as TK Maxx and ensure that the safety of audiences and staff is strictly adhered too.
The programme has been put together working with local freelancers and features various dance styles, performance and installations such as jazz and contemporary dance, storytelling, puppetry and song.
---
---
Karen Gallaher from KGA said:
---
"Art Apart will feature artists presenting work that has been created in some part during lockdown.  Many conversations have been had digitally where we have spoken about the fact that "lockdown has brought us here", and we want to explore the ideas of being together yet apart; isolation; new ways of making and ultimately being more visible and connected."
---
Leila Chebbie from Travelled Companions said:
---
"Travelled Companions are creating a new piece of work involving original music and puppetry exploring the interactions between the youngest and oldest people in our society. We have missed our audiences so much over lock down and it will be an absolute joy to bring our work onto the street and experience live engagements once again."
---
For further information about the Liverpool Without Walls programme please visit cultureliverpool.co.uk/liverpool-without-walls
---
#CultureForRecovery #HereForCulture #CultureAfterCovid # LiverpoolWithoutWalls #ArtApart
---