£400K Funding for Film, Music and TV Businesses
Metro Mayor, Steve Rotheram, has announced measures today to provide urgent support for creative businesses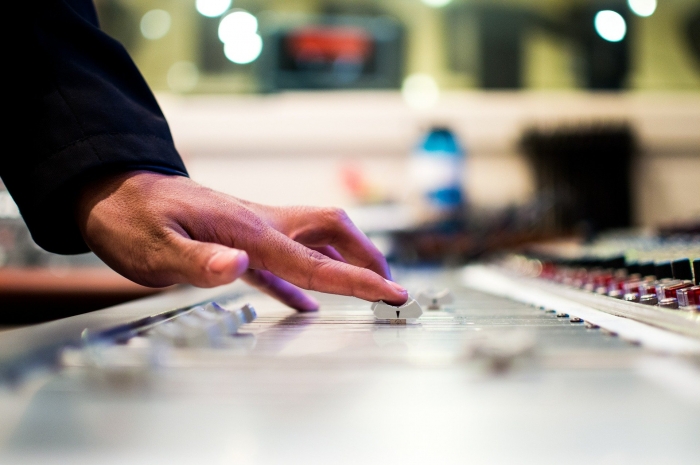 There will be £400k of funding made available to provide immediate support to the city region's vital Music, Film and TV industries as part of wider package of support that will be announced this week.
Metro Mayor, Steve Rotheram, has announced the measures today to provide urgent support for creative businesses, many of which are at risk of falling through the net of the core central government funds that became available last week.
The Music Fund will provide up to £10,000 of grant or loan funding to support micro-businesses and SMEs in the sector through this period and help futureproof them for the longer-term.
The Film and TV Development Fund will provide investments of up to £25,000 per project to support the development of ambitious and distinctive content across all feature film and TV genres, and for all platforms.
The funds will provide much-needed immediate financial support to businesses during the current coronavirus crisis and aim to ensure that high quality content ideas are in place to boost the post-COVID-19 recovery of the wider city regional creative sector.
The announcement is the first part of a number of targeted initiatives to directly support the survival of SMEs, creative and tech firms and help them access central government funds that will be announced by the Metro Mayor this week.
Both funds will open for applications on Wednesday 15 April when detailed guidance will also be published.
For more information please contact:
Music Fund:
https://www.cultureliverpool.co.uk/music-fund/
Film and TV Development Fund:
https://www.liverpoolfilmoffice.tv/development-fund/
Steve Rotheram, Metro Mayor of Liverpool City Region, said:
"It is absolutely vital that we do everything we can to protect and preserve our Music, Film and TV industries.

"They are at the beating heart of our city region's very identity and are responsible for 5,000 jobs, contributing £228 million to our economy every year in normal times.

"We have not received extra money direct from government to support them, but my team at the Combined Authority has worked incredibly hard with our partners to identify funds that were ear-marked for projects later in the year and brought them forward to make them available right now, when they are so urgently needed by the sector.

"Our aim is to support our businesses in this key sector to weather this storm, and to develop some of the brilliant ideas that we will need to shine a spotlight on the city region and get this vital sector back to full health, as we recover from the coronavirus crisis."
Councillor Wendy Simon, Liverpool City Council cabinet member for culture, tourism and events, said:
"Our creative industries are a vital part of this city's identity and we welcome this essential funding from the Combined Authority.

"Liverpool is known across the globe for its film and music prowess, and in these uncertain times, any financial support we can offer will be a lifeline for so many in this sector.

"I encourage organisations involved with our film, TV or music industry to apply for this funding which will go some way to ensure their future and overcome the challenges the current health crisis poses to our much loved creative sector."
Michael Eakin, Chair of the LCR Music Board who will oversee the Music Fund, said:
"This is a very welcome injection of investment into a sector which, like so many others, is really struggling. Small amounts of investment will ensure the survival of some of the crucial businesses and individuals who help make up the amazing ecology of our music sector, and will put us in a good place to bounce back strongly once this challenging moment is over".
Lynn Saunders, Head of the Liverpool Film Office, which will oversee the Film and TV Development Fund alongside its existing Production Fund, said:
"Film and TV projects delivered over £17m of investment into the Liverpool City Region last year. With filming now shut down across the UK, it's vital that we provide targeted, fast-tracked development support to the producers, writers and other creative talent whose ideas and scripts will be the bedrock for the recovery of our regional production sector later in the year."