Luna Cinema On The Waterfront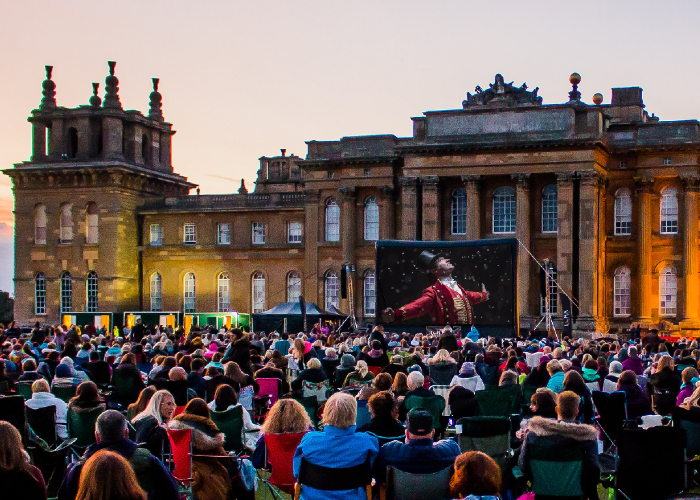 ---
Friday 14 May 2021, 8.30pm, The Greatest Showman: BUY TICKETS
Saturday 15 May April 2021, 8.30pm, Dirty Dancing: BUY TICKETS
Sunday 16 May 2021, 8.30pm, Bohemian Rhapsody: BUY TICKETS
---
The moment we've all been longing for is here…
It's time to round up your friends and family, or plan that long overdue date night and enjoy an evening of movie magic on the big screen!
The sun looks set to shine this weekend and a secret outdoor location on the Liverpool waterfront will be the only place in the UK that you can get together with your loved ones and live life like it's 2019.
There'll be no social distancing, no masks and no rule of 6. But there will be cold beers and fizz, delicious food and memories to be made.
Whether you want the time of your life with Baby and Johnny in Dirty Dancing, to come alive with Hugh Jackman as The Greatest Showman or to rock out to Queen with Bohemian Rhapsody, we've got you covered – all you need to do is buy a ticket and enjoy your first proper night out in ages, as The Luna Cinema presents three nights of classic cinema under the stars…
---
The Greatest Showman (2017, 100 mins, cert PG)
Dirty Dancing (1987, 96 mins, cert 12A)
Bohemian Rhapsody (2018, 129 mins, cert 12A)
---
Doors open at 7pm with the film starting at 8.30pm. Drinks and food can be purchased onsite.
Head over HERE further information and to purchase your ticket.
Have questions about the pilot events? Head over HERE to read the FAQs.
---
COMPETITION
Fancy winning 4 tickets to one of the film screenings? We've got you covered! Just tell us the answer to the question below:
In the film Dirty Dancing, what did Baby bring to the party? Closing date for entries is Thursday 29 April 2021 – full terms and conditions are available here.
---
This event forms part of the national Events Research Programme (ERP). Read our helpful article to find out what this is and why it's happening HERE.
---