Get involved with Lost Castles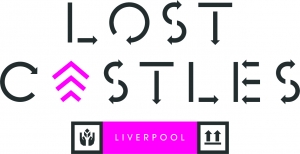 Get involved in helping to build Liverpool's lost castle and work with renowned French artist Olivier Grossetete!
What is it all about?
We need you! Whether you are an individual or are part of a group, we are looking for a large team of enthusiastic individuals to get involved with our Lost Castles project.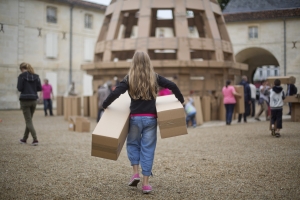 Now that the workshops are complete, the cardboard boxes are ready to be transported to Williamson Square and transformed into Liverpool's lost castle. Construction will begin at approximately 7.30am on Thusday 9 August and will take all day. If you would like to get involved with this unique project and help build Liverpool Castle, please fill in your details on the form below.
The construction will be made purely of cardboard boxes and tape and you do not need to have any specific skills to be part of this exciting project – just enthusiasm and a passion to be part of a great team!
The project is all about participation and is not possible without the support from the local community. You will be working with a wide variety of people from across the city under the direction of Olivier's artistic team and will collectively create this impressive structure which will stand in Williamson Square until Sunday 12 August.
All of the team, along with the passing public, are then invited to trample on and demolish the incredible structure at 5pm on Sunday 12th August, with the cardboard then being taken away for appropriate recycling.
This project is extremely flexible – you do not need to be available for all sessions but can just attend as and when you are available during the dates.
For more information please email [email protected]
How do I register my interest?
If you would like to get involved with this incredible project and once in a lifetime opportunity to work with Olivier's artistic team, please fill in the below form below and a member of our team will get back to you with more details:
Terms and conditions
The minimum age to get involved with the project is age 8 – there is no maximum age!

All those participating under the age of 16 must attend with a responsible adult, or adult per group.

You do not need to be available for all workshop sessions or construction/demolition days, the project is extremely flexible so just let us know when you are free and we will be in touch to confirm what sessions we would like you to be part of.

The workshops will take place in Invisible Wind Factory, 3 Regent Rd, Liverpool L3 7DS – more details on location and amenities will be provided once you have registered your interest.

The construction and demolition will take place in Williamson Square, Liverpool City Centre.

Some light refreshments will be provided for all volunteers during the workshops and construction days.