Edge Hill offers two new courses for creatives living in the Liverpool City Region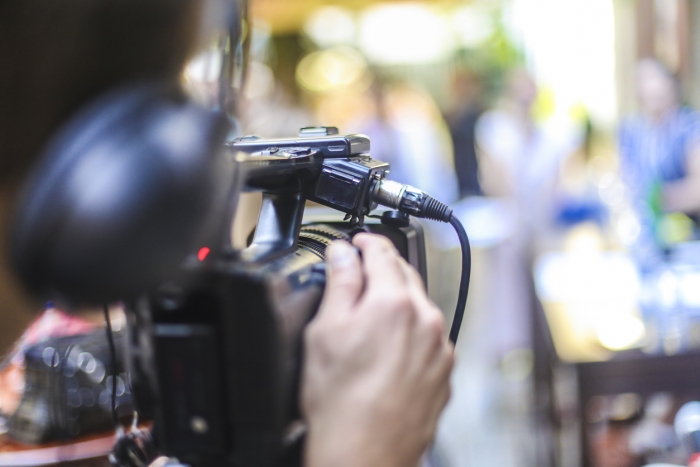 Edge Hill University is spearheading two free training courses for budding creatives in the Liverpool city region to teach them the skills needed to make it in the digital and creative industries.
Digital Film Making and How to be a Digital Creative Entrepreneur will be free to Liverpool creatives starting 17th May 2021 and is part of the wider Digital Skills for the Workplace programme, developed by the Liverpool City Region Combined Authority, working with local employers and funded by the Department for Education.
Hosted by the University's Institute for Creative Enterprise (ICE), training for the 10-week courses will include weekly webinars hosted by a group of key experts from Liverpool's growing creative industries.
The new courses follow on from the hugely successful Screenlife Accelerator Programme which saw 30 filmmakers, writers and artists learn how to use this ground-breaking film-making technology, developed by Hollywood director, producer and creator of Screenlife, Timur Bekmambetov.
Director of the Institute for Creative Enterprise at Edge Hill University, Martin McQuillan, said:
"The city region is a fast-growing hub for digital production in film and television, from CBeebies to Batman, with Liverpool rapidly becoming the Hollywood of the North.

"The creative and digital sector is a real powerhouse in the city region and that's why we're equipping people with the skills to get jobs in creative industries and create the digital, creative businesses of the future."
The programme is open to anyone aged 19 and over who live in the Liverpool City Region (Liverpool, Wirral, Sefton, Knowsley, St Helens and Halton).
The Digital Film Making course is recommended for beginners with the aim of equipping them with the key skills needed to work in digital filmmaking across aspects of pre-production, principle audio-visual, and post-production. It is best suited for anyone looking to retrain for digital job opportunities in the film and media industries and people who want to upgrade their skills in digital filmmaking by learning from experts in the field. Learners will work with industry professionals to gain knowledge in producing, cinematography, sound, visual effects, editing, motion design, animation, and working remotely and safely in the time of Covid.
How to be a Digital Creative Entrepreneur is designed to give existing creatives a new skill set and turn them into digital entrepreneurs who can use their creative skillset to create a sustainable business. Artists of all kinds are welcome on the course, from artists to actors, musicians to food bloggers and everything in between. They will be equipped with the skills and knowledge they need to start a new career as a freelancer, sole trader, or small business.
The course will cover a wide range of topics including, digital storytelling, creating content for social media platforms and the media, podcasting, website design, professional networking, and business development.
Everything needed to move creative work online and establish a business to benefit from the opportunities of a digital future.
Click here to download an application form.
For more information about either course email [email protected]. For anyone in employment, applications can be made by employers based in the Liverpool City Region. Connecting Edge Hill with the digital and creative economy and with cultural organisations is done in several ways at the University, including via the work of the Institute for Creative Enterprise.
For more information about the work of ICE, visit www.edgehill.ac.uk/ice/, where you can also listen to podcasts from creative industry insiders. If you would like to study film at Edge Hill there are a number of courses available including BA (Hons) Film Studies, BA (Hons) Film Studies with Film Production and BA (Hons) Film and Television Production. For the full list of film and tv courses the university offers visit www.edgehill.ac.uk/study/undergraduate/film-and-tv.