Liverpool Theatre Festival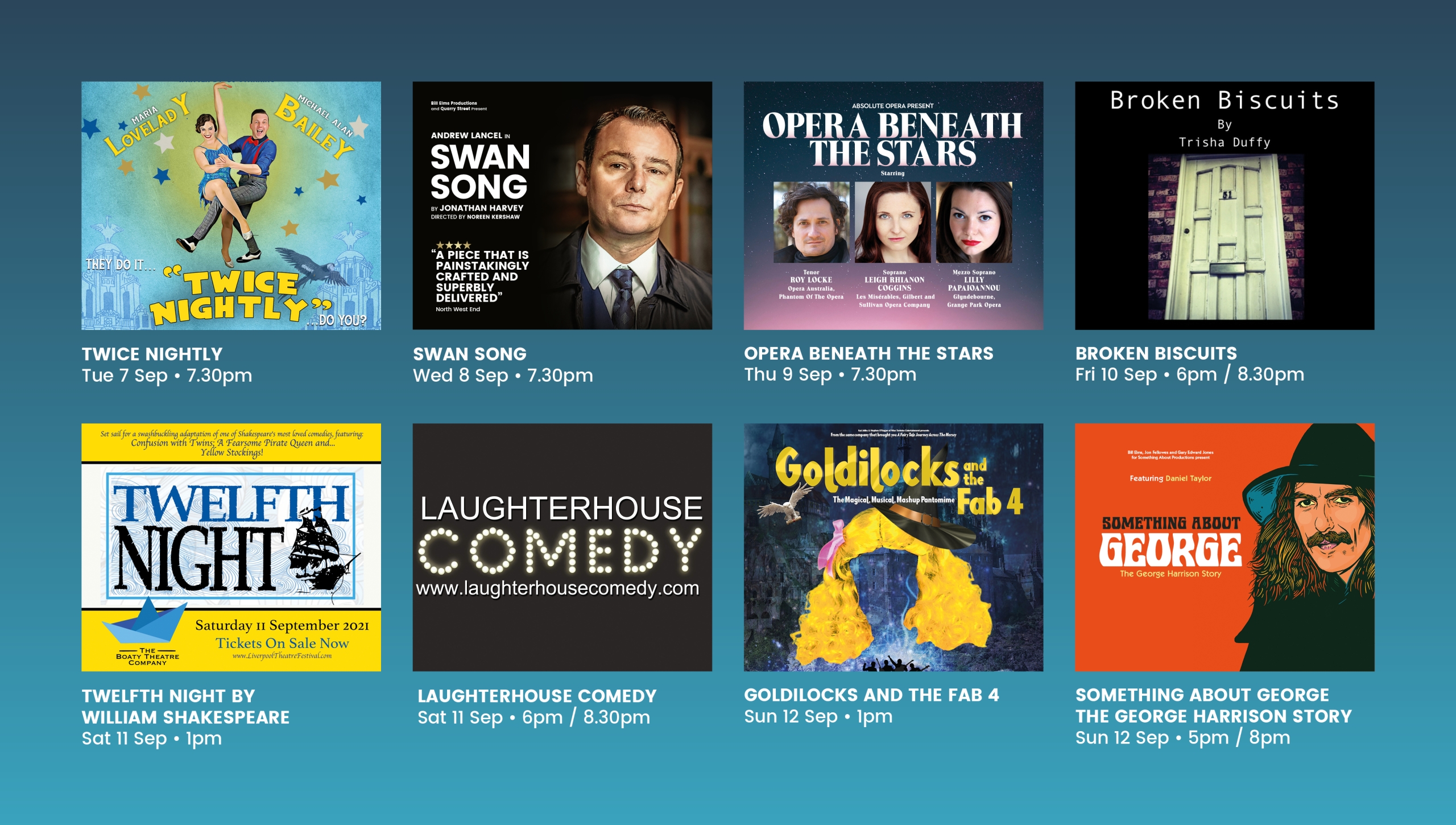 ---
What a Festival! We had a fantastic time at the Liverpool Theatre Festival this year, take a look at some of the images below from the event – want to know what happened and more about the shows that were involved? Just keep scrolling…
Images: Photography by David Munn
Liverpool Theatre Festival | 1-12 September 2021
St Luke's Bombed Out Church
---
Liverpool Theatre Festival returns this September following a successful inaugural year – and for 2021, organisers have added a Summer event to premiere new works. The outdoor festival at St Luke's Bombed Out Church in September 2020 was created by Liverpool theatre producer Bill Elms, his mission is to reinvigorate and boost the city's live performance and creative arts sector following the devastating effects of COVID-19.
Liverpool Theatre Festival is running across two weeks in September 2021, with the addition of Little LTF to premiere and champion new talent. Once again, the festival hub is the historic St Luke's Bombed Out Church and gardens in Liverpool city centre. Little LTF will run for one week during Summer 2021 and gives writers and performers the platform and opportunity to present new work in front of a live audience and become part of this exciting new venture.
The main Liverpool Theatre Festival featuring more established acts, artists and productions from across the region will run from Wednesday 1 to Sunday 12 September 2021 and is planned to launch the city's Autumn theatre season. The diverse range of productions include drama, musicals, opera, comedy and children's productions.
The festival was named Liverpool Echo Awards Community Event of the Year 2020.
For more information visit liverpooltheatrefestival.com and to see what the festival is like, take a peek at the 2020 festival below:
---
Bill Elms – Festival Director said:
---
"I am absolutely delighted to receive a grant from Liverpool City Council to enable the return and growth of Liverpool Theatre Festival. The event has been so well received and provides a wonderful platform to showcase regional talent in an iconic outdoor setting. I am thankful that Liverpool City Council and Culture Liverpool have recognised the ambition to grow the festival which has already established itself in the city's cultural events calendar."