Let's Talk About Race Equality – Virtual Roscoe Lecture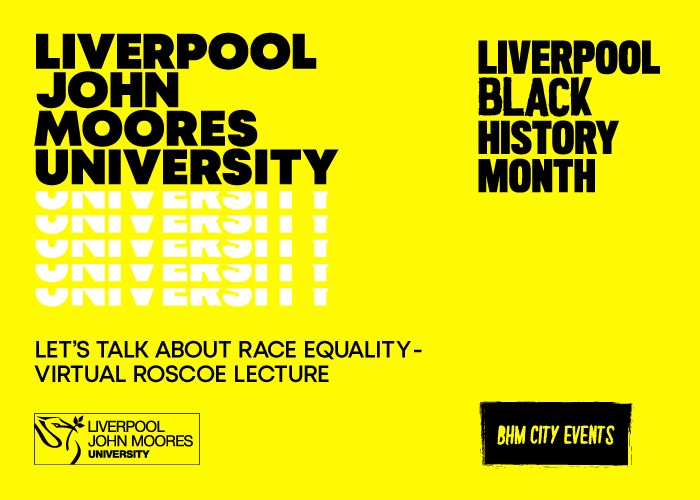 ---
Brought to you by Liverpool John Moores University
"Are We Missing the Point – Diversity or True Inclusion?"
In conversation with Gillian Joseph, Sky News Presenter
Wednesday 21 October 2020, 1pm-3pm
Free to view. Pre-booking essential.
---
Liverpool John Moores University (LJMU) are proud to present an opportunity for all staff, students and members of the local community to attend the first ever virtual Roscoe Lecture, during this year's Black History Month.
This event should provide participants with the chance to reflect on Race Equality in our nation, communities and organisations seeking ways of making tangible, visible change. This year's keynote speaker is Gillian Joseph – Sky News Presenter, whom anchored the global "Black Lives Matter" debate on sky news.
---
Interested? You can register for your free ticket here: BOOK TICKET
---
Questions?
---
For all queries relating to this Roscoe Lecture, please email: [email protected]
---
Join the conversation:
---
Web: ljmu.ac.uk/about-us/roscoe-lecture-series
Facebook: @LJMUofficial
Twitter: @LJMU
Instagram: @ljmu
---