LIMF ACADEMY 2019 APPLICATIONS OPEN TODAY
The award-winning Merseyside talent development programme is on the lookout for emerging unsigned music artists, producer-artists and bands seeking to launch their careers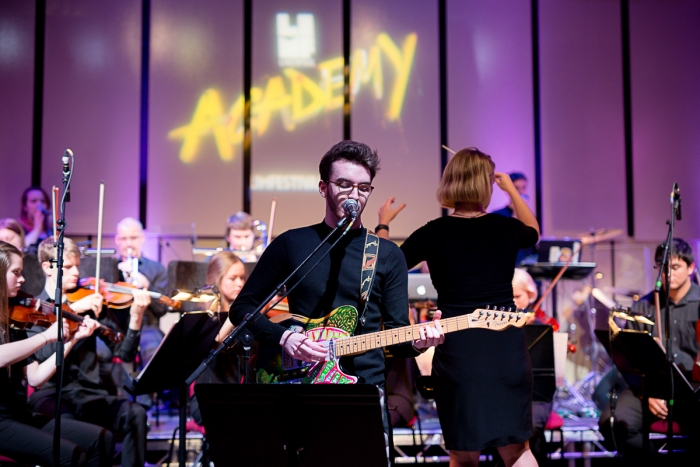 Liverpool International Music Festival (LIMF) and its esteemed talent development programme, the LIMF Academy, return for 2019 in search of young and unsigned Merseyside talent looking to launch their career.
Applications for the LIMF Academy open today at 7pm until 9th June. To apply, visit www.limfestival.com/limf-academy-2019/.
Open to artists and bands between the ages of 16-25, LIMF Academy will give six successful applicants the chance to perform at LIMF 2019 and the upcoming season of showcases in Liverpool as well as numerous other opportunities.
Now in its sixth year, the scheme offers access to exclusive monthly masterclass sessions with industry experts, financial investment (three successful applicants will each receive an award of £600 and the other three successful applicants will each receive an award of £2,500), paid membership of PRS For Music and 50 hours rehearsal time with Pirate Studios. On top of this, the three most exceptional acts will be awarded a 12-month development scheme, which offers:
Creation of professional press assets – photographs, EPK and biog
Year-round mentoring
Exclusive bi-monthly skills sessions
Showcase opportunities to key press and industry in both Liverpool and London
Paid membership for one year to the Musicians' Union
LIMF Academy has been scouting and developing artists and bands since 2013, and has often played a pivotal role in numerous Merseyside musicians moving to the next stage of their careers – whether that be signing record and/or publishing deals, getting national and/or international radio play and tours.
Academy alumni include singer-songwriter Jalen N'Gonda, who has since played sold out shows across Europe, broken into Spotify's Viral Charts and supported Lauryn Hill at Montreal Jazz Festival, and XamVolo, who signed to Universal Records and will be performing at Glastonbury 2019.
Sub Blue, another recent graduate, released his debut EP 'Suburban View' last year, earning radio support from BBC 1Xtra, Rinse FM and BBC 6Music; 2016-2017 'most ready' artist Eleanor Nelly is signed to Decca Management; and 2016-2017 'most ready' artist Pizzagirl's track 'Coffee Shop' was named BBC Radio 1's 'Track of the Week' on release.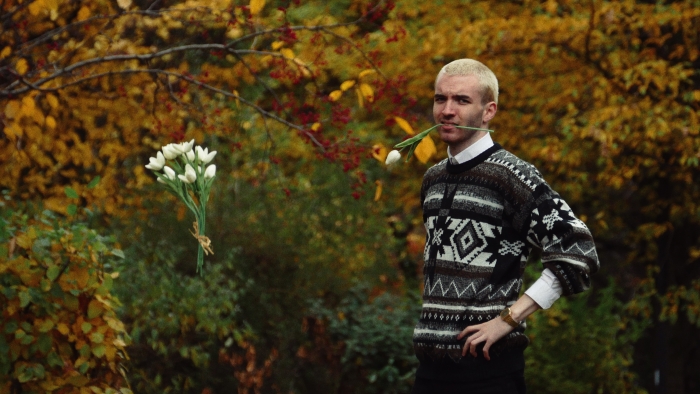 YAW OWUSU, LIMF MUSIC CURATOR, SAID:
"The LIMF Academy's focus is all about adding value to the careers of new and emerging music creators from across Merseyside! We aim to play a significant role in helping them realise their ambitions, enhance their skills and knowledge and enter the next stage of their careers!
For our 19-20 programme we will be taking it up a notch – improving our talent development activities for our cohort to our highest level yet whilst also creating various opportunities for emerging artists who are not a part of the cohort, too. This will include an annual masterclass, learning tools, networking events and much more"
LIMF Academy partners with some of the best names in music in Merseyside and across the UK to provide unrivalled support, including BBC Music Introducing, Bido Lito, DITTO music promotions, PRS for Music Foundation and UK Music.
PIZZAGIRL, LIMF ACADEMY ALUMNI, SAID:
"Being involved with the LIMF Academy was super helpful for me to be able to learn about parts of the industry that aren't necessarily highlighted, speaking to likeminded people about their processes and experiences and also have a platform to share my music to a festival audience. which is especially important to me as a solo music maker!"
LIMF returns to Liverpool's Sefton Park this July (20th – 21st) with acts including De La Soul, Disco Classical featuring Sister Sledge, Sigma, Maverick Sabre and Ella Eyre. Truly standing out in the UK festival scene, LIMF offers an impressive and eclectic programme for under £10. Representing the next chapter of a global music city, LIMF 2019 showcases once again why Liverpool is a UNESCO City of Music – a status it was awarded in 2015.
LIMF takes place on 20th & 21st July. For more details and tickets visit www.limfestival.com