Festival UK 2022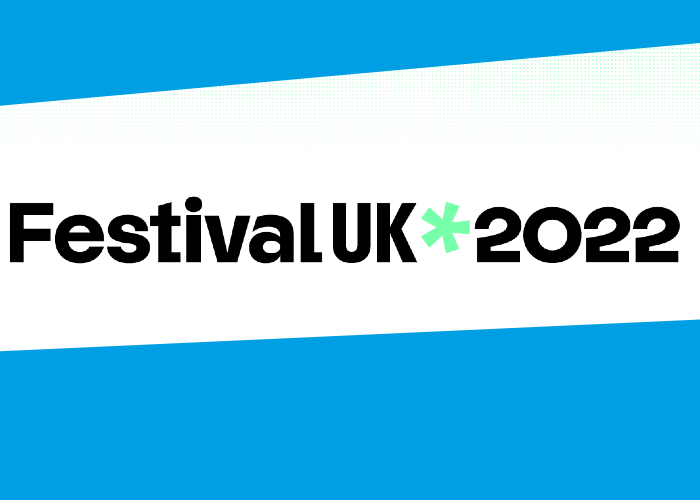 ---
Dare to dream big and be part of something extraordinary?
---
Festival UK* 2022 has big ambitions. They are looking for creative teams from across the worlds of Science, Technology, Engineering, Arts and Mathematics (STEAM) to join them in helping bring their vision to life – ten open, original, optimistic, large-scale and extraordinary acts of public engagement that will showcase the UK's creativity and innovation to the world.
---
This is a £3 million funded R&D project, with up to 30 teams each being awarded a potential £100k to bring their commissions to the world – providing a snapshot of the UK's creativity, to inspire future generations to come.
---
Want to get involved?
---
Don't delay. Festival UK 2022* need to hear back from you by 3pm on Friday 16 October, with the following:
Details of your Creative Team, which should be a group of 3-8 organisations and individuals who represent a mixture of talents from across the STEAM sectors. If you are interested in forming a Creative Team let us know how we can connect.
Provide evidence of your Creative Team's potential. Creative Teams must represent multiple sectors across STEAM and should platform emerging talent and underrepresented voices. They should be led by an organisation with a proven track record of financial administration and the necessary experience and management skills required to deliver complex, large-scale projects.
A detailed guide, including a range of eligibility requirements Creative Teams need to fulfill can be found in the guidelines here: Festival_UK_2022_Applicant_Guidelines


---

For more background information about this opportunity head over to festival2022.uk
---