When Another Dragon Roars
: schools digital storytelling and wellbeing events (KS1 and KS2)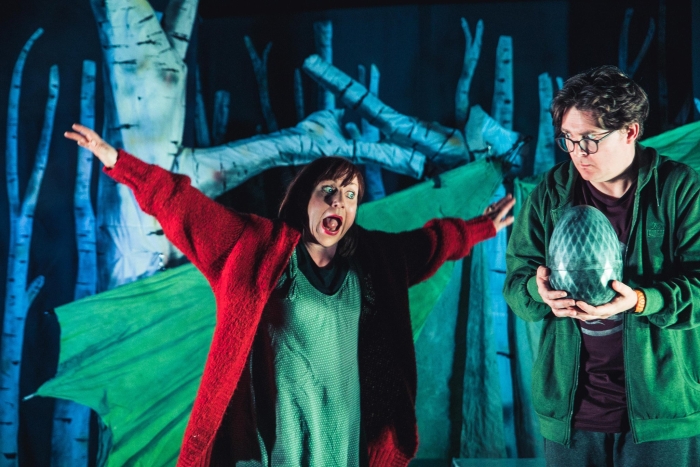 When Another Dragon Roars is a FREE 1-hour digital classroom experience exploring emotional resilience and wellbeing for pupils in Key Stages 1&2.
This event is paid for by Liverpool City Council and is only available to schools in The city of Liverpool with limited capacity and is first come first served.
To register interest please email: [email protected] from your school email address for the event booking link.
Watch the trailer below for  When Another Dragon Roars
Session Outline
During the 1 hour facilitated session your class will enjoy a 30-minute recorded film of the play, followed by a 30-minute workshop exploring the themes of emotional resilience within the show, presented live by the company. There is an education pack also for follow up work in the classroom.
The one hour session will be hosted and repeated for 5 weeks each Monday and Tuesday from Monday 7th March 2022 until Tuesday 5th April 2022, (YOU ONLY NEED TO BOOK ONE SESSION PER CLASS)
Each session during the event days will be tailored to specific year groupings,
9:30-10:30am Year 1 and 2
11am-12pm Year 3 and 4
1:30pm-2:30pm Year 5 and 6
It is recommended one screen per class, to help facilitate questions in the zoom chat during the session.
Sessions are available to all year groups in your school, in specific Key stage groupings, and each session has a limited screen capacity.
The Story
Alfie and his Mum are going camping – to get away from everything. To have some quality time together. Alfie finds it hard to talk about his feelings. His Mum does too.
They share stories about Dragons! Scary ones, sulky ones, even angry ones – and they discover that their emotions, just like Dragons, are tricky beasts. Sometimes they need to be tamed, and sometimes, they need to be released.
Feedback from previous sessions
"The children loved the dragon breathing grounding technique. Many of them were practicing it at various points throughout the day"  Teacher.
Techical Requirements
The session is hosted on zoom to multiple classes and schools at the same time. A zoom link and a separate link to the film will be sent prior to the session.
Educational Resource Pack
An Education Pack is available as a digital download and includes background information, exploration tasks for pupils, active links to videos and activities to explore around the content and themes of the show.
---
Event Date: Monday 7th March – Tuesday 5th April 2022
LOCATION: Digital - Online Event
Please note:
This event has been submitted by the event organiser and is not endorsed by Culture Liverpool or Liverpool City Council. If you have any questions, please direct them to the event organiser.
---