Three Festivals Tall Ships Regatta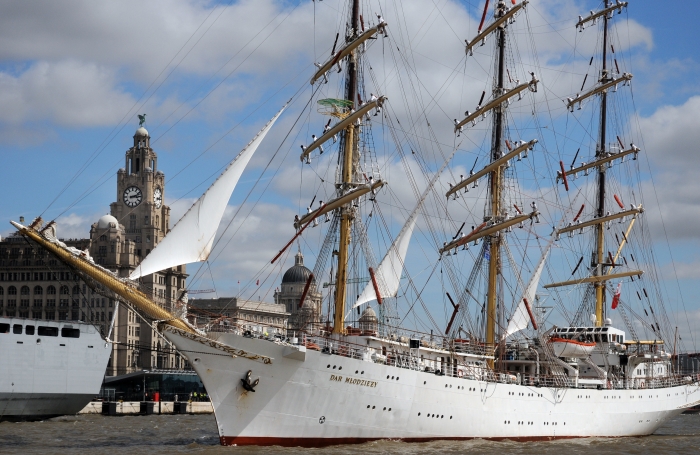 The international fleet of Tall Ships makes a triumphant return to the Mersey over the late May Bank Holiday weekend. The Three Festivals Tall Ships Regatta will link Liverpool, Dublin and Bordeaux through four days of maritime magic.
This is the fifth time Liverpool has hosted these historic vessels in the past three decades, and during Capital of Culture year an estimated million people packed the banks of the river to catch a glimpse of the parade of sail.
From Friday 25 – Monday 28 May 2018, the city will be transformed in to three cultural festivals reflecting the pre-historic environment when Liverpool, Ireland and France were connected by ice sheets and land bridges enabling hunter gatherer societies to migrate freely and share arts, culture, religion and mythologies.
Spectacular artistic commissions will explore the impact of these pre-Ice Age connections with theatre, performance, exhibitions and music animating three city areas to reflect the three race ports – The Pier Head (Bordeaux), the Albert Dock (Ireland) and Liverpool City Centre (Liverpool).
Calling all young Tall Ships enthusiasts!
Fancy being a sail trainee aboard a Tall Ship? We're looking for young people aged 16+ to embark on a once-in-a-lifetime journey at sea racing from Liverpool to Dublin. Here's all the info you need to get involved.
---
Event Date: Friday 25th May – Monday 28th May 2018
---