The Whale by Circo Rum Ba Ba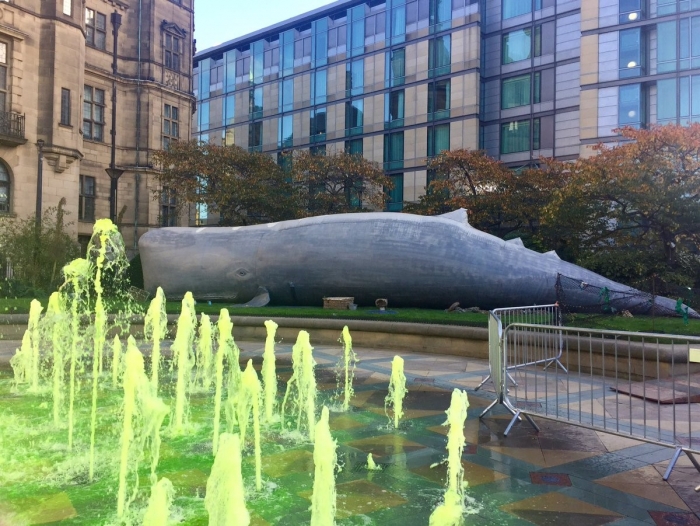 Blistering barnacles! A life-size sperm whale has beached itself on Mann Island – and it's full of surprises.
Guarded by a fierce fish wife, let the mermaid's siren song lure you inside the giant 50ft creature whose belly echoes with tales of hidden treasure and piratical goings on.
There will be six scintillating 30-minute storytelling sessions each day for under 10s during the Three Festivals Tall Ships Regatta, entertaining up to 45 children and their adults per show.
And young sea salts and landlubbers alike are promised a veritable whale of a time.
Circo Rum Ba Ba is a women's theatre troupe which fuses off-beat characters with spectacle and circus skills, all performed in elaborate costumes and with great attention to detail.
When: Saturday, Sunday and Monday
Where: Mann Island Plateau
Time: 12.30pm, 1pm, 2.30pm, 3pm, 4.30pm & 5pm
---
Event Date: Saturday 26th May – Monday 28th May 2018
---