The Rising Sun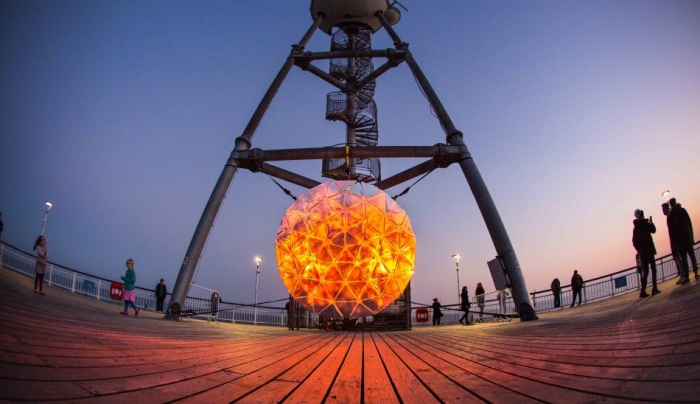 Rising Sun is a large scale light and sound installation that comes to life as the real sun sets. As darkness falls, Rising Sun brings a stunning shimmer of light and sound across its surroundings, creating a poetic connection to the elements and lighting up the area on which it sits.
Using highly reflective materials, search lights and multichannel surround sound, it conveys the unbridled power of nuclear fusion taking place at the heart of the sun creating a highly cinematic landscape.
A magical place to sit, roam, reflect and rest whilst basking in the refractions of light and sound it produces.
The Rising Sun is a production by Will Simpson (Creative Director), Toby Wiltshire (Sound Artist), Christopher Daniel (Production Designer) and Corbett & Tasker (Structural Engineer).
When: Monday 21 May – Monday 28 May
Where: Piermasters Green, Albert Dock
Time: 9pm – 12am
---
Event Date: Monday 21st May – Monday 28th May 2018
---