The Liverpool Plinth – Tidal Shame
A sculpture highlighting the danger to marine wildlife of waste in UK waters is on The Liverpool Plinth.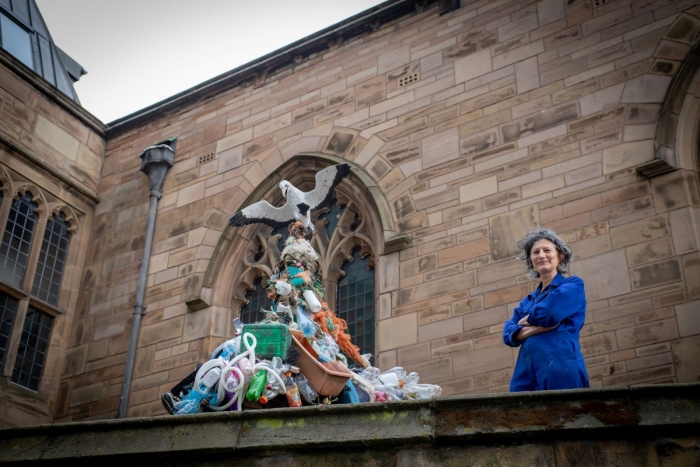 Tidal Shame, by artist Gail Dooley depicts a ceramic gannet, a seabird common in Liverpool, entangled by authentic sea plastic and detritus collected on beach shores across the UK and Merseyside.
The work will be in situ on The Liverpool Plinth for the next 12 months.
The Yorkshire based artist creates work exploring conservation and the survival of the animal kingdom. The sculpture will stand on The Liverpool Plinth, looking out to the UNESCO World Heritage Waterfront, reminding viewers of the impact of waste on wildlife, especially sea birds.
The Liverpool Plinth is a public art partnership between Liverpool BID Company, dot-art and Liverpool Parish Church. Tidal Shame is the third sculpture to be installed onto the Plinth, helping to enrich public spaces within Liverpool's Commercial District.
NB: Please note, dates relate to 21 July 2021 – 20 July 2022
---
Event Date: Wednesday 21st July – Wednesday 20th July 2022
Please note:
This event has been submitted by the event organiser and is not endorsed by Culture Liverpool or Liverpool City Council. If you have any questions, please direct them to the event organiser.
---