The Ghost Ship by Mihai Baba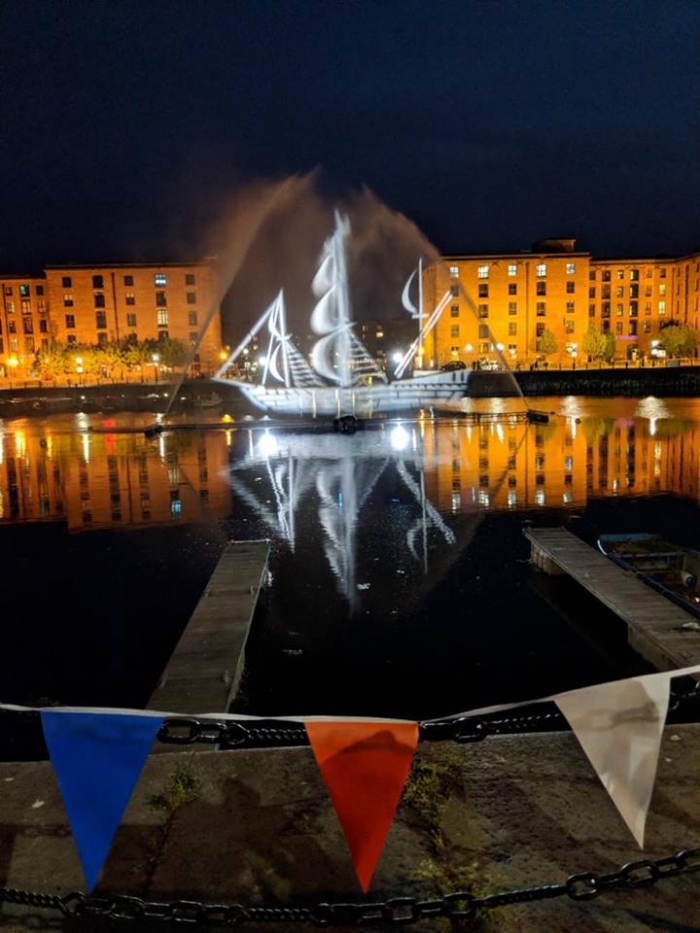 The Ghost Ship is a high-tech art installation consisting of a life sized sailing ship reproduced as an immaterial image on one or more water screens.
Seen only at night, the contours of the projection simmer and flow in the wind, creating the illusion of a Ghost Ship. Premiered at the Amsterdam Light Festival in 2014 , the installation has since been displayed at Spotlight Bucharest and Berlin Leuchtet. It is now being presented in Liverpool as part of the Three Festivals Tall Ships Regatta 2018.
When: Monday 21 May – Monday 28 May
Where: Salthouse Dock
Time: 9.30pm – midnight
---
Event Date: Monday 21st May – Monday 28th May 2018
---