The Art Of Recovery Sculpture Exhibition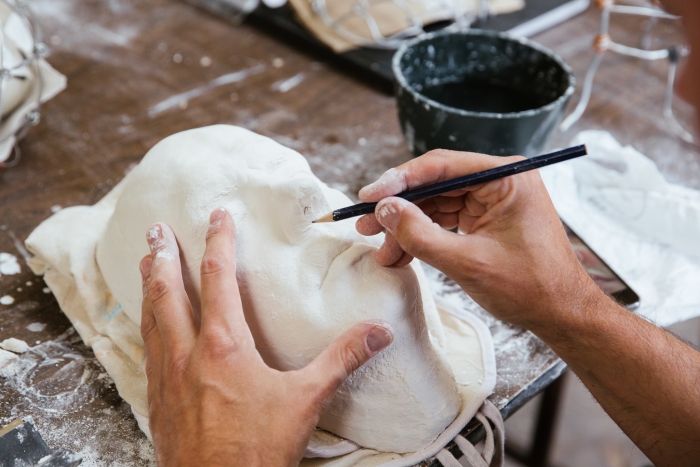 An extraordinary exhibition of life-size sculpture created by local military veterans from Bravo 22 Company Liverpool.
Led by Al Johnson, professional sculptor and Director of Art at Bravo 22 Company, the artists have explored their personal trauma and recovery by creating life-sized sculptures of themselves.
The participants created their sculptures during a 4-week workshop at The Bridewell Studios in Liverpool. Many of them had no previous art experience.
The sculptures are a response to the experience of injury and associated mental health issues. They are tremendously moving, communicating pain and trauma, but also the importance of support from family and friends. All the participants want to forge a path to recovery, and these remarkable sculptures are a testament to their determination.
Bravo 22 Company is a recovery through the arts programme for the Armed Forces community, made possible by The Royal British Legion and The Drive Project.
The programme aims to give service people and veterans new skills and experiences while improving confidence, self-awareness and motivation to support an individual's recovery and the transition into civilian life.
Since 2011, we have worked with over 400 wounded, injured and sick veterans and their families using the arts to support their recovery. To date, the work has been seen by over 40,000 people across the country.
---
Event Date: Friday 6th September – Thursday 19th September 2019
Please note:
This event has been submitted by the event organiser and is not endorsed by Culture Liverpool or Liverpool City Council. If you have any questions, please direct them to the event organiser.
---