Textile Arts Course with Catherine Carmylie
This tactile 10 week course will cover a broad range of textile and craft based skills which can be used for a range of exciting projects.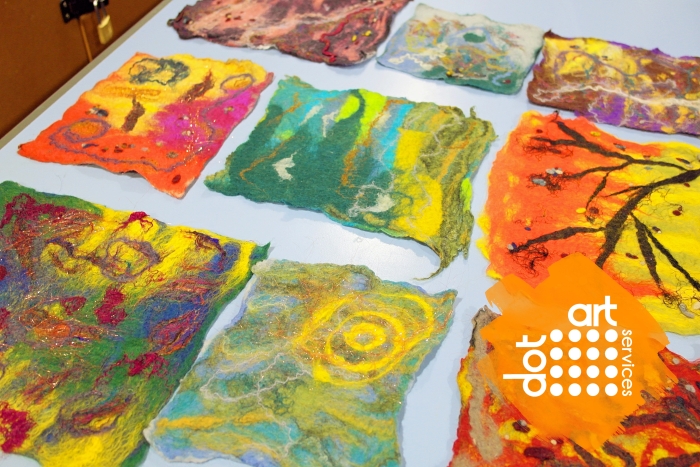 About this Event
Suitable for complete beginners who are new to textile arts as well as those looking to experiment with more advanced projects.
Programme
This is a creative and experimental course in which students will produce a range of samples and some finished items. The course is aimed at a complete beginner however would be suited to somebody with some experience looking to brush up on skills in a friendly group environment. Catherine provides plenty inspiration, physical examples along with web references and books to encourage students to broaden their textile knowledge.
• Wet feltmaking – 2D felting with Japanese Nuno felting, 3D felting (bowls, purses, bird nests)
• Dry/ Needle felting
• Hand painting onto fabric
• Batik
• Quilting
• Shibori
• Lino print onto fabric
• Hand stitch techniques
Tutor
Catherine Carmyllie is a Liverpool based Artist currently working across painting and textile art. She completed a Textile Art degree at Huddersfield University before spending 6 months at The Arts and Crafts Academy of Kuopio, Finland where she had the opportunity to learn ancient Scandinavian skills such as bookbinding, weaving, feltmaking amongst others. Catherine regularly teaches workshops.
Dates
Mondays from 27th January to 20th April, 18:00 – 20:00, £175 for 10 week course
no sessions on 10, 17 February or 13 April.
***To avoid a booking fee and pay by card, cheque or cash, please contact dot-art Services directly on 0345 017 6660***
Materials
You will need to bring some of your own materials for the duration of the course. Materials lists will be provided 2-3 weeks before the course begins. If you require this list earlier, please email [email protected]
---
Event Date: Monday 27th January – Monday 20th April 2020
Please note:
This event has been submitted by the event organiser and is not endorsed by Culture Liverpool or Liverpool City Council. If you have any questions, please direct them to the event organiser.
---