Summer Family Programme – 2020 Bluecoat Family Activities Archive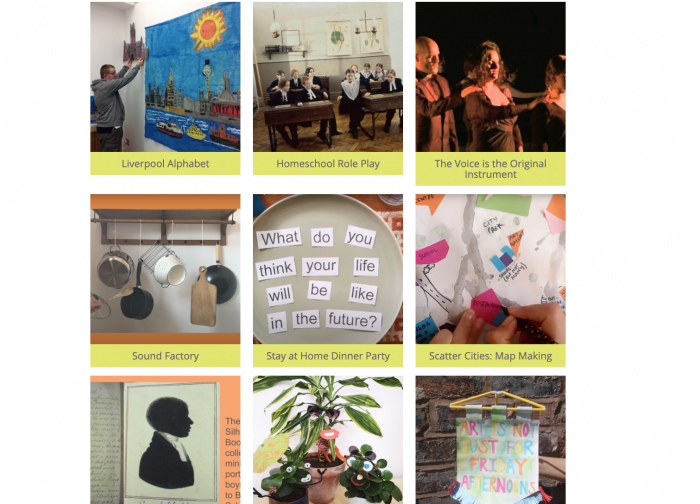 During the COVID-19 lockdown Bluecoat produced weekly activities for children and families to inspire them to be creative at home. We have archived the activities here so you can make them again, catch up with any you missed, or have a go for the first time.
Copyright image 'Homeschool Role Play' Janet Hodgson, History Lesson, 1999
---
Event Date: Sunday 1st March – Tuesday 1st December 2020
Please note:
This event has been submitted by the event organiser and is not endorsed by Culture Liverpool or Liverpool City Council. If you have any questions, please direct them to the event organiser.
---