Submergence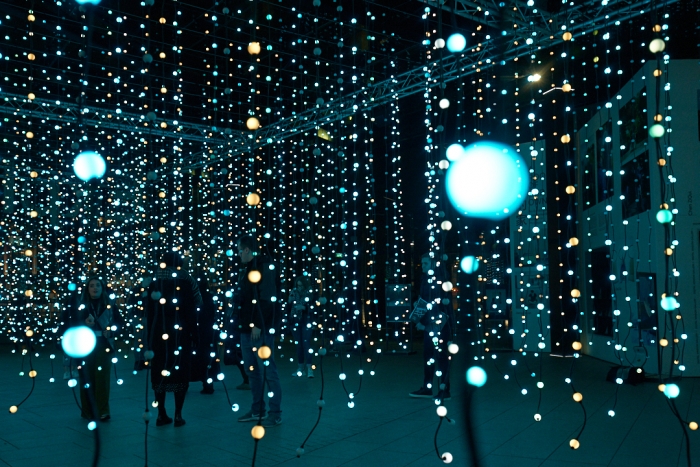 The pieces use many thousands of individual points of suspended light to create feelings of presence and movement within a physical space. The group of works is known collectively as 'Ocean of Light'.
The Submergence installation transforms physical space into a hybrid environment where virtual and physical worlds coincide.
Artist: Squid Soup
Venue: Mann Island Atrium
Time: 5.00pm – 10.00pm
---
As part of our nine day festival of light, sound and art; River of Light, the Mann Island Atrium will be transformed by a work from Squid Soup.
Submergence is illuminated from 5.00pm until 10.00pm every evening throughout the festival.
---
---
Event Date: Friday 1st November – Saturday 9th November 2019
---