Sir Stelios & City of London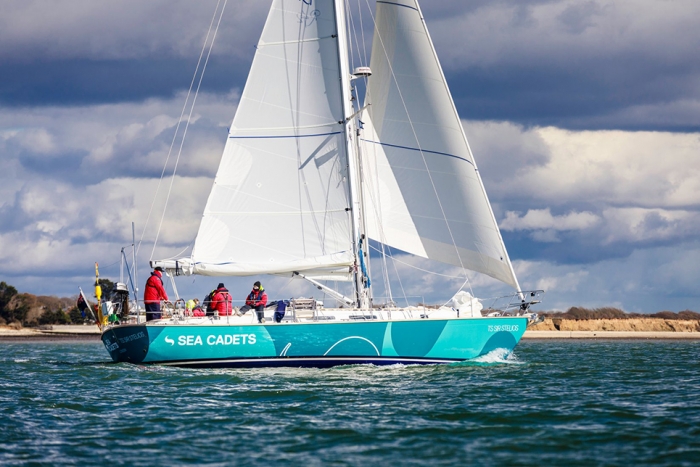 The newly-launched Sir Stelios is a Marine Society & Sea Cadets training ship which flies under the British flag and is based in the Solent, providing nautical adventures for young people in the waters around the UK and the near continent.
The Rustler 42 yacht was built in Falmouth and is the MSSC's second training ship, after the TS City of London which is also competing in the Three Festivals Tall Ships Regatta.
One of the youngest ships in the race, the TS City of London was launched two years ago and is operated by the Marine Society & Sea Cadets charity.
The sea cadets will hope they are on a wave too after City of London's MSSC stablemate, the TS Royalist, won last year's Tall Ships Race, bringing home a haul of trophies.
Name: Sir Stelios
Class: C
Nationality: UK
Year built: 2017
Rig: Bm Cutter
Height: 18.57m
Length: 12.83m
Number of trainees: 6
Number of permanent crew: 2
Name: City of London
Class: C
Nationality: UK
Year built: 2016
Rig: Bm Cutter
Height: 18.57m
Length: 12.83m
Number of trainees: 6
Number of permanent crew: 2
---
Event Date: Friday 25th May – Monday 28th May 2018
---