Shiverpool's Secret Garden Cemetery Shivers Tour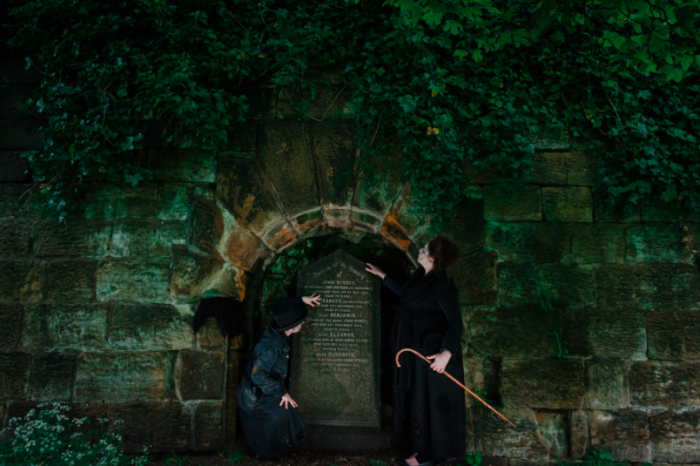 Explore the deep dark heart of St James' Necropolis on Shiverpool's Secret Garden Cemetery Shivers Tour.
"Guests can expect an absorbing entertaining odyssey of storytelling, history and haunted heritage immersed within this otherworldly place of (super) natural beauty"
Begin your journey outside the famous historic Philharmonic Pub, greeted by Shiverpool top hatted guides. Immersed within the regal grandeur of Liverpool's Georgian quarter, your guide weaves the history of The Blind School, the House of Correction, the Sheltering Home for Destitute Children and Blackburne House, setting the scene before the journey down into the deep dark depths of the 9 acre canyon of St James' Cemetery Gardens.
Once captive inside the former Necropolis, also known as the 'Dormitory of the Dead', you follow the path, stray at your peril, under the ever watchful gaze of the Gothic Anglican Cathedral. Listen to the story of Eliza Clements who died at the age of nine in San Francisco and yet was buried at her request in St James'. Tales of ghostly apparitions, great deeds, miscarriages of justice, infamy, intrigue and even murder will be brought to life, visit the cracked and crooked catacombs towering tombs and ancient treasures leaving you spellbound within the enchanted leafy library, perhaps trapped forever more…
---
Event Date: Thursday 2nd December – Thursday 31st March 2022
Please note:
This event has been submitted by the event organiser and is not endorsed by Culture Liverpool or Liverpool City Council. If you have any questions, please direct them to the event organiser.
---