Shiverpool Famous Hope Street Shivers Ghost and History Tour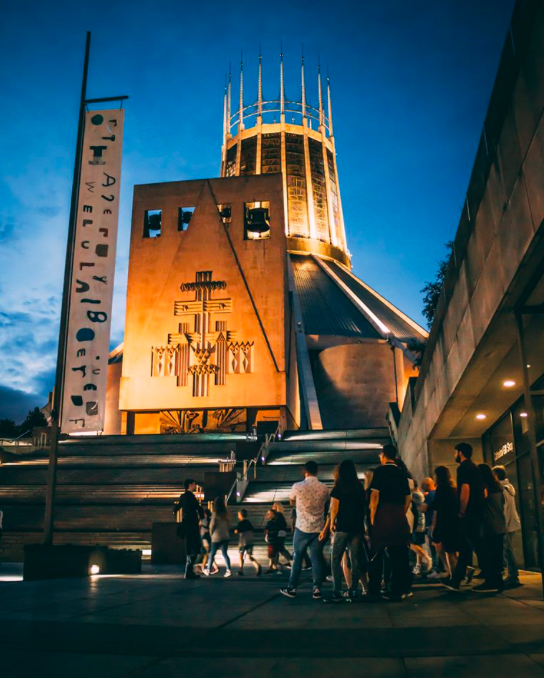 Liverpool's most famous historic ghost walk!
Please Note! Our Signature Dish will be running on a Special schedule from April 15th- End of August 2021 including an optional FREE EXTRA Odyssey into the deep dark heart of St James' Cemetery at the end for those brave enough to do so…
This tour experience takes in both of the city's striking Cathedrals, the crooked smile of Rodney Street and the mysterious story of Will McKenzie's blackened pyramid tomb. Bare witness to the faded grandeur of the old Wellington Rooms and the shadowy opulence of the City's Georgian Old Town.
Your guides will conclude the tour beneath the Gothic majesty of Liverpool's Anglican Cathedral in St James' cemetery, the City's former necropolis, resting place for nearly 58,000 souls (where for over a hundred years something sinister has lurked)
Popular with all age groups The Hope Street Shivers appeals to families, friends looking for something different to enjoy together, it's a great alternative for a team building activity or indeed a romantic scare for two – this experience has something for everyone.
---
Event Date: Saturday 8th May – Tuesday 31st August 2021
Please note:
This event has been submitted by the event organiser and is not endorsed by Culture Liverpool or Liverpool City Council. If you have any questions, please direct them to the event organiser.
---