She's Eclectic – Victoria Gallery & Museum
This exhibition showcased the diverse mixture of artwork by women artists in Victoria Gallery & Museum's collection.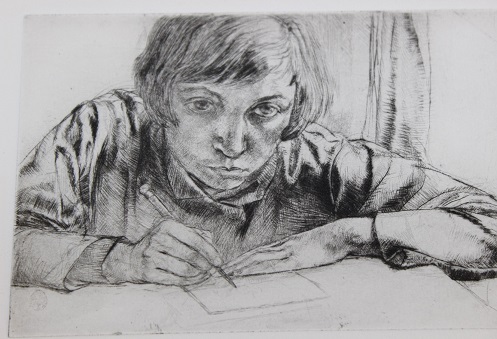 The University of Liverpool has been acquiring artworks since the 1880s but there was a major drive to add new works during the 1960s and 70s when the campus was undergoing a period of rapid expansion.
Acquisitions of that time included a sculpture by Elisabeth Frink and a large painting by Gillian Ayres. The University has continued to add to its collection over the years. Some of the women artists represented in the collection are world famous, such as Bridget Riley, and others are less known but still talented and interesting. Some are local, some are international. It's an eclectic mix.
Image: Self Portrait by Evelyn Gibbs, 1927
---
Event Date: Tuesday 1st January – Tuesday 30th April 2019
---