Sean Edwards: Undo Things Done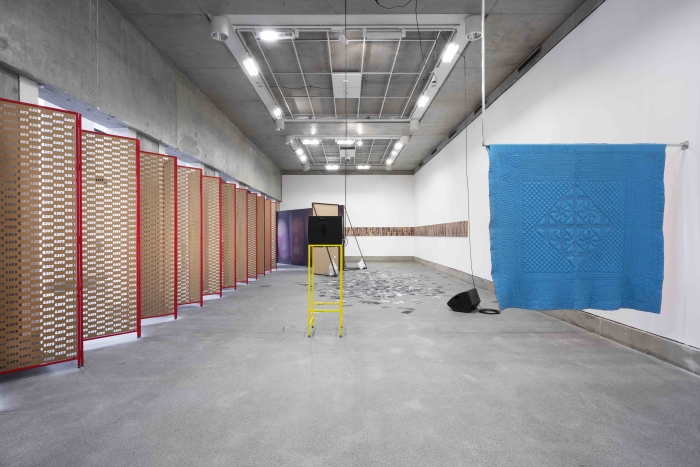 Bluecoat is delighted to bring 2020 Turner Bursary artist Sean Edwards' Wales in Venice solo show Undo Things Done to Liverpool. The artist's internationally acclaimed presentation for Wales at the 2019 Venice Biennale was a poetic inquiry into place, politics and class, intertwined with personal histories. As the show tours and evolves, Sean Edwards (b. Cardiff 1980) has extended the exhibition to present new works at Bluecoat. Cardiff based artist, writer and independent curator Sadia Pineda Hameed (b. London 1995) was invited by Edwards to make a solo show alongside Undo Things Done. Pineda Hameed shares his interest in what we expect and what we inherit. Her solo show is a new film entitled The Song of My Life made this year.
Known for his sculptural approach to the everyday, Edwards often begins with seemingly unrelated elements linked by autobiographical and cultural connections. These range from the 1970s shopping centre near the housing estate where he grew up, to Springsteen's album Nebraska, a Welsh quilting group, snooker, tabloid newspapers, and various found materials. Through investigative processes including time spent in local archives, museums and libraries, he gathers together images, stories, quotes, and clips. It is in the teasing out of these things in the studio, in isolating, abstracting, and bringing them together, that their political and formal resonance comes into play.
---
Event Date: Saturday 5th December – Sunday 21st February 2021
Please note:
This event has been submitted by the event organiser and is not endorsed by Culture Liverpool or Liverpool City Council. If you have any questions, please direct them to the event organiser.
---