River Festival Liverpool 2019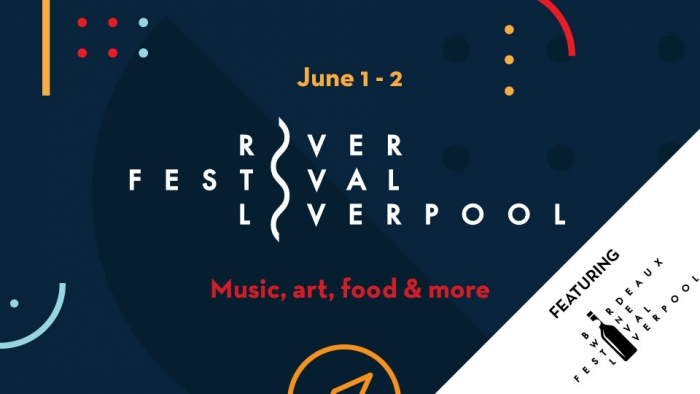 The River Festival is a much loved part of the Liverpool cultural events calendar, and each year, visitors' flock to the World Heritage Waterfront to be part of this special, family friendly weekend on 31st May 1st and 2nd June 2019.
Inspired by the city's maritime history as an iconic Port and by trading routes- such as the Columbia Express, The Silk Road and Incense Routes, the River Festival celebrates the Port of Liverpool as an arrival and departure base for world class Tall ships culture, music, food, wine and art.
Click here to view the River Festival photo gallery and relive your favourite moments.
River Festival Highlights
Gaia, highlight of the festival is a huge 23ft replica of the earth by renowned artists Luke Jerram. Located in Britain's biggest cathedral, Liverpool Cathedral, the artwork called 'Gaia' (meaning the personification of the earth), will hang majestically in the Grade I listed building and features accurate and detailed NASA imagery of the earth. Gaia will be in position for four weeks until Sunday 23 June, and a programme of events and talks will take place under the earth during its run – these will be announced in the forthcoming weeks
In a UK premiere, The Urchins will head to the waterfront. The artwork consists of hand-crocheted works of art made of fishing nets and measuring more than three metres high and nearly six metres wide. Designed by internationally award winning architect Jin Choi, the fabric shell will float on land and above the water and will be illuminated – creating beautiful glowing structures.
Yolart is a brand new commission where the Pier Head will become a canvas for in-demand artist Jola Kudela. Her speciality is working in public spaces and engaging with communities to recreate scenes from classic paintings, giving it a 21st century twist. Jola uses contemporary models to feature in her art, and creates huge collages which are then pasted on to unusual backdrops, often on to derelict abandoned buildings, so the composition itself becomes part of the urban landscape. The work will start on the commission from April and will form part of the city's RISE programme which celebrates extraordinary women.
Mann Island will be taken over by 'Shipwreck: Receivers of the Wreck'which will see a lone, broken ship act as a stage for a highly physical show featuring performances, aerial circus, dance and soundscapes to tell the tales of sailors, survivors, wreckers and rescuers. There will also be performances at Mann Island from world famous acrobatic troupe African Eagles and the Rhajistani heritage brass band.
The golden age of Hollywood will take over the waterfront thanks to Sailing Through Time – a brand new dance commission by House of Suarez. Expect a New-York inspired tap extravaganza to take over when you least expect it on land and on shore!
The main stage of the Pier Head will celebrate Liverpool's longstanding relationship with New York – with live music performances from Disco Inferno and Motown Gold.
Royal Albert Dock Liverpool will be home to three Ship Stages dedicated to showcasing Indian, African and Irish live music and performances, curated with Milapfest, Liverpool Irish Festival and Africa Oye.
Lancashire's famous Nobby Boats will also open their doors and allow people to come on board and the International Canoe Polo Tournament will return to the Princes Dock complex.
The Brian Boru a beautiful wooden hulled, traditionally built and riffed gaff ketch will sail into the city, joining the 60-feet schooner Adventure Wales, Pelican of London and Tall Ships Maybe and Blue Clipper.
Audiences can also expect exciting nautical exhibitions including unarmed combat and weapons displays and the Sea Cadets will be performing their field gun window ladder semaphore and club swinging activities.
There will be story-telling, music workshops, street theatre and dancing showcases taking place across the site during the two days.
The award-winning Bordeaux Wine Festival Liverpool makes it return offering world-class wine and delicious food on the Pier Head. This will kick off on Friday 31 May and will run until Sunday 2 June. More details about the event will be revealed in the coming weeks, but tickets can be purchased now from www.bwfliverpool.com.
The Northern Boat Show will also return for its fifth year. It will give visitors the chance to experience all the various ways to get on the water – from sailing and cruising right through to kayaking – there's something for the whole family at Salthouse Dock.
This maritime event will cover Royal Albert Dock Liverpool, Salthouse Dock, the paved area of The Strand and Mann Island and Liverpool Cathedral.
River Festival Liverpool and the Changing Tides programme is supported by Arts Council England and Liverpool City Council as part of its National Portfolio Organisation status.
Supporters making the event possible are Huyton Asphalt, Arriva, Mayoral Club, Heart North West and Merseyrail.
River Festival Liverpool is proud to be part of Liverpool City Region Year of the Environment 2019. In 2018, the Government launched its 25 year plan for the environment, pledging that we would be the first generation to leave our environment in a better state than we found it. 2019 will be a year of green action across Liverpool City Region where people from all backgrounds will have the opportunity to be involved in projects that improve the natural world. Find out more at Liverpool City Region Year of Environment 2019 website.
For all the latest information, visit www.theriverfestival.co.uk, or follow River Festival Liverpool on Facebook and Instagram and @riverfestlpool on Twitter #RiverFestival
---
Event Date: Saturday 1st June – Sunday 2nd June 2019
---