Positive Vibration – Festival of Reggae 2021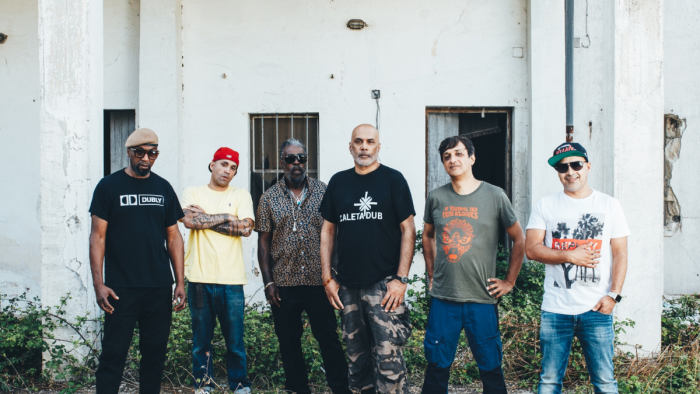 The UK's award-winning festival of reggae returns to the Baltic Triangle, Liverpool on 10 and 11 September.
Since its inception in 2016, Positive Vibration has established itself as one of the country's most exciting and eclectic reggae festivals, playing host to internationally renowned bands, legendary sound systems & selectors and some of the brightest new talent.
This year' line-up includes:
• Asian Dub Foundation
• The Twinkle Brothers
• Mad Professor Ft. Sister Aisha
• Gentleman's Dub Club
• Dawn Penn & The Maticians
• Hollie Cook
• Channel One
• Benjamin Zephaniah & The Revolutionary Minds
• Zion Train
• From The Specials – Neville Staple Band
• Don Letts
• Tippa Irie, Horseman & The Upper Cut Band
• Congo Natty Ft. Congo Dubz & Iron Dread
• General Levy & Joe Ariwa
• Jah Wobble & The Invaders of the Heart
• Ruts DC
• Krafty Kuts Ft. Dynamite MC
• Mungo's Hi Fi Ft. Charlie P
• Iration Steppas Ft. Murray Man
• The Nextmen Ft. Gardna
• DJ Vadim Ft. Jman
• O.B.F Ft. Sr. Wilson
• Kiko Bun
• Sinai Sound System
• Levi Tafari
• Oxman
• Kioko
• Aleighcia Scott
• Future Dub Orchestra
• Dub Link Up Ft. MC Mad-X
• Adam Prescott
• Count Skylarkin'
• Kingston Express
• Rubber Dub
In addition to the live music, Positive Vibration will also play host to:
For the Family
Over the festival weekend, there will be a plethora of activities & workshops for all the family, including dub poetry, dance, capoeira, drumming & movement, arts & crafts, screen-printing and beatboxing.
The activities & workshops will be hosted by Levi Tafari, Movema, Capoeira For All, Katumba, Curtis Watt, Square Pegs, The Paper Moon and Renegrade Beatbox. There will also be a special live performance from festival favourites, Staged Kaos.
Children & young people are welcome to the festival on both days, with those under 12 years old being granted free entry. Please note, anyone under 18 must be accompanied by a parent/guardian and there's a curfew of 9pm on both days.
Reggae Q&A
One of the most engaging aspects of the festival, the Reggae Q&A is a panel discussion which focuses on the impact of reggae on British music, culture & society.
Art of Reggae Exhibition
A successful collaboration between Positive Vibration and the International Reggae Poster Contest, the exhibition will showcase a series of reggae-inspired posters designed by illustrators & artists from across the globe.
Jamdown Market
A host of traders offering a diverse selection of food, drink, records, clothes, arts & crafts, jewellery, health and well-being. If you would like to trade at this year's festival, please contact [email protected]
Tickets
• Advance Weekend Tickets: ONLY £60
• Teenager (12-17 years) Weekend Tickets: ONLY £15
• Children under 12 go FREE on both days
Featured image – Headliners – Asian Dub Foundation – photo credit Umberto Lopez
Enjoy the below gallery featuring highlights from the events that took place at the Positive Vibration Festival of Reggae 2021.
---
Event Date: Friday 10th September – Saturday 11th September 2021
LOCATION: Baltic Triangle
Please note:
This event has been submitted by the event organiser and is not endorsed by Culture Liverpool or Liverpool City Council. If you have any questions, please direct them to the event organiser.
---