Pelican of London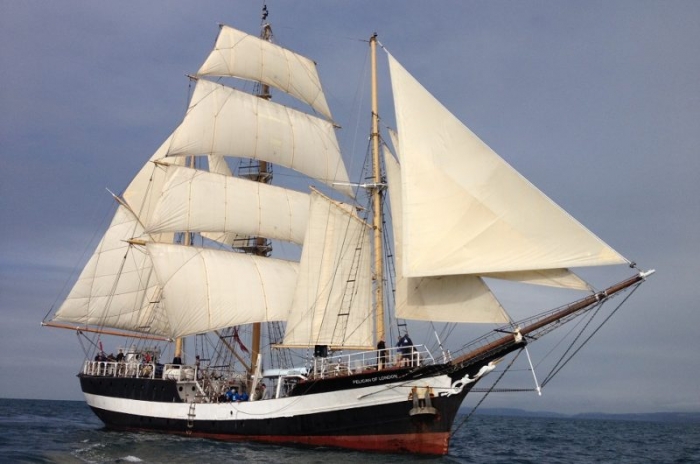 Formerly an Arctic fishing trawler and then a coastal trading vessel, Pelican of London was transformed in to a sail training ship in 2007.
She is unique among square riggers in that her sleek hull form comes from the speedy greyhound clippers of the 19th century, giving her a real turn of speed. A long poop deck was added later.
Meanwhile her barquentine rig and sail plan is derived from the Barbary Coast pirate ships.
Name: Pelican of London
Class: A
Nationality: UK
Year built: 1948
Home port: Weymouth
Rig: Barquentine 3
Height: 21.20m
Length: 34.60m
Entered by: Adventure Under Sail Ltd
Number of trainees: 32
Number of permanent crew: 7
---
Event Date: Friday 25th May – Monday 28th May 2018
---