On Demand: Domingo Hindoyan conducts Castellanos, Paquito D'Rivera, Piazzolla and Bartok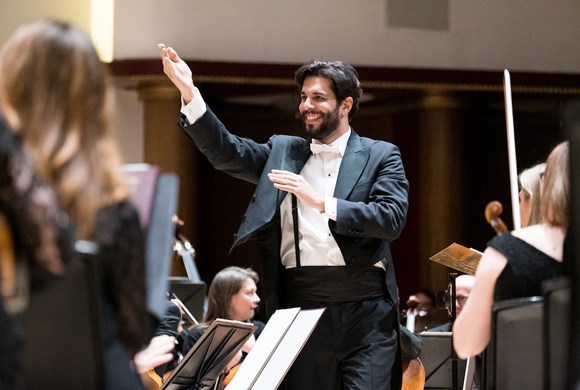 Evencio Castellanos Santa Cruz de Pacairigua, Suite Sinfónica
Paquito Rivera Concerto Venezolano for Trumpet and Orchestra
Piazzolla Revirado for trumpet and orchestra
Bartok Concerto for Orchestra
Domingo Hindoyan conductor
Pacho Flores trumpet
Leónidas Rondón cuatro
"Dazzling" was the reaction of one critic when Venezuelan trumpet sensation Pacho Flores made his Liverpool debut in January 2020; now Domingo Hindoyan has asked him back to play another sparkling new concerto from Latin America by Paquito D'Rivera, as well as a sultry little encore from the king of tango, Astor Piazzolla himself. How to follow that? Well, how about the whole Orchestra throwing caution to the winds in Bartók's showstopping Concerto for Orchestra?
---
Event Date: Tuesday 18th January – Tuesday 15th February 2022
Please note:
This event has been submitted by the event organiser and is not endorsed by Culture Liverpool or Liverpool City Council. If you have any questions, please direct them to the event organiser.
---