My Story, Liverpool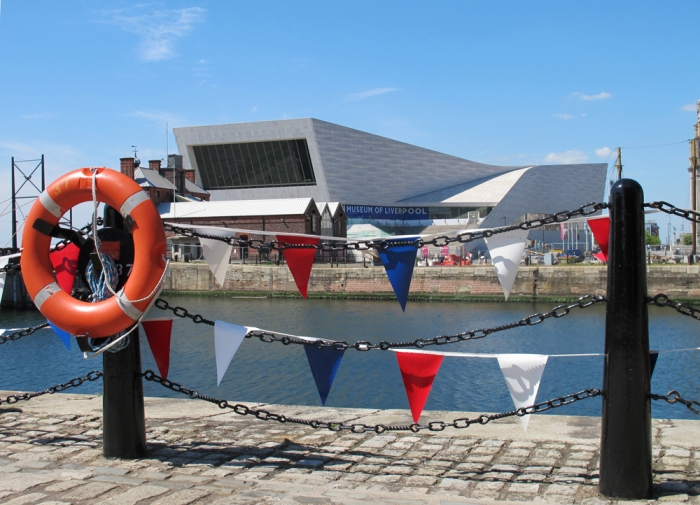 National Museums Liverpool are offering groups or community venues the opportunity to work with their Learning and Participation team in a creative, supportive session in which you can consider your own experience of the past two years – good and bad – and produce a 'museum in a box', captioned with writing, key dates, labels, mind maps or whatever you like to interpret your own personal 'collections' and tell your own story.
These sessions can last one to two hours (it depends on you!), are FREE and all materials are provided – with the opportunity for you to take home a little box in which to keep your own personal memories, to preserve for future generations.
All participants are incited to bring to the session some of the items/pieces of paper/printed photos that represent the last two years for you. Sessions will start with an introduction to the museums and galleries and the team will show some of the Museums own objects and discuss why the team do what they do. The Museum team will then work with you to create your very own 'museum in a box' telling your story.
Who can get involved?
This project is open to everyone and is FREE for all who would like to take part. The Museum are particularly keen to welcome anyone has experienced challenges during the pandemic (perinatal care groups, groups with non-English-speaking participants, groups which support young people's mental health, elders, people with health conditions that have necessitated isolation and many others) who are encouraged to attend and take part.
Would you like the team to come to you?
The Museum team are more than happy to work with pre-existing groups and any community venues who may be interested in hosting a session for members of the public and their community. We have more availability between 10-4 on weekdays but if you would like a weekend or evening session please still talk to us and we'll see what we can do! We are also keen to reduce barriers to participation so if we could add someone or something to support that would make a difference or run the session in a particular way, please talk to us. If you would prefer to combine your session with a museum visit we can arrange for this to take place at one of our museums or galleries.
What happens next?
Please contact Emily Lomas [email protected] with the name
of your group, your contact details, address of your proposed venue and suggested
times for your session between 20 January and 30 April 2022. We will then confirm
availability and a member of the team will contact you directly to discuss your
requirements in more detail, before we send you a confirmation of all the details of
your session.
Why we're doing this
To help everyone to understand the pandemic as a point in history and provide a historical context for this – other pandemics, major global events, and recovery.
To offer an activity which may enable participants to reflect, consider and consolidate experiences, to be creative together or alone and consider how they want this time to be remembered to reflect individual or family experience.
To help in a small way, with the cathartic process of acknowledging sadness, challenges, of a global catastrophe, for individuals or families, and processing them. Also celebrating any high points, momentous moments and achievements through this time.
Help combat isolation through connecting, and acknowledging the experience of individuals who have struggled with social isolation for a range of reasons
Understand the museums and galleries are for everyone and share the practicalities of museum work – how to select and look after objects that you wish to keep. We know that many people are already keeping things because they have an awareness that they've lived through a historically momentous time, but they aren't sure what to do with the things they've kept.
If group leaders would prefer we can offer Virtual Box Mentoring via Zoom (led by
Museum team) rather than an in person session. We are also happy to provide ongoing support of groups who wish to continue to work on their boxes beyond the session.
Sessions will be delivered in accordance with the most up to date guidance in relation to Covid transmission and in accordance with individualised risk assessment for group to which delivered.
We are keen to identify one person if possible, prior to each session who can be filmed/photographed by a named member of museum team, and is happy to share
contents at the end and on social media. They have the right to withdraw/modify permission at any stage.
We would like some of the stories, with the agreement of
those participants to be shared through Liverpool Year of Spoken Word 2022
#LiverpoolSpeaks. This agreement is not essential to a group's participation in the
project. Supported by Culture Liverpool.
---
Event Date: Thursday 20th January – Saturday 30th April 2022
Please note:
This event has been submitted by the event organiser and is not endorsed by Culture Liverpool or Liverpool City Council. If you have any questions, please direct them to the event organiser.
---