Morgenster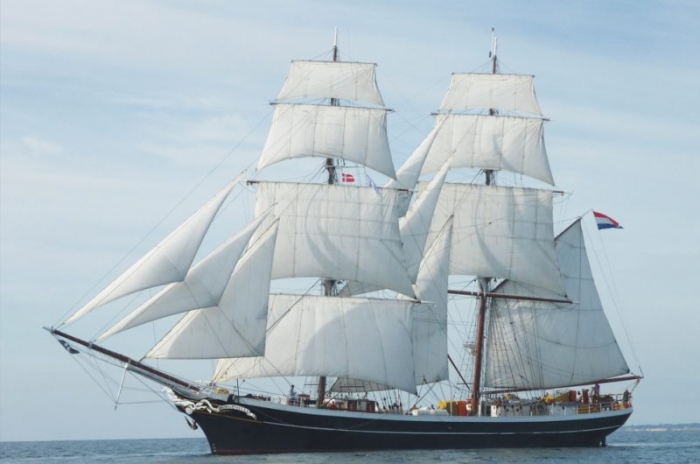 Under full canvas the sleek, speedy and elegant Morgenster is a magnificent sight.
The class A tall ship is nearly a century old, and was originally built just after the Great War for deep sea fishing.
Owners Marion and Harry Mutter transformed her in to a square-sailed brig in 2008, and now she plies the oceans as a training ship. Musicians are especially welcome on board.
Name: Morgenster
Class: A
Nationality: Netherlands
Year built: 1919
Home port: Den Helder, Netherlands
Rig: Brig
Height: 25m
Length: 38.04m
Entered by: Morgenster
Number of trainees: 36
Number of permanent crew: 10
---
Event Date: Friday 25th May – Monday 28th May 2018
---