Mik Artistik's Ego Trip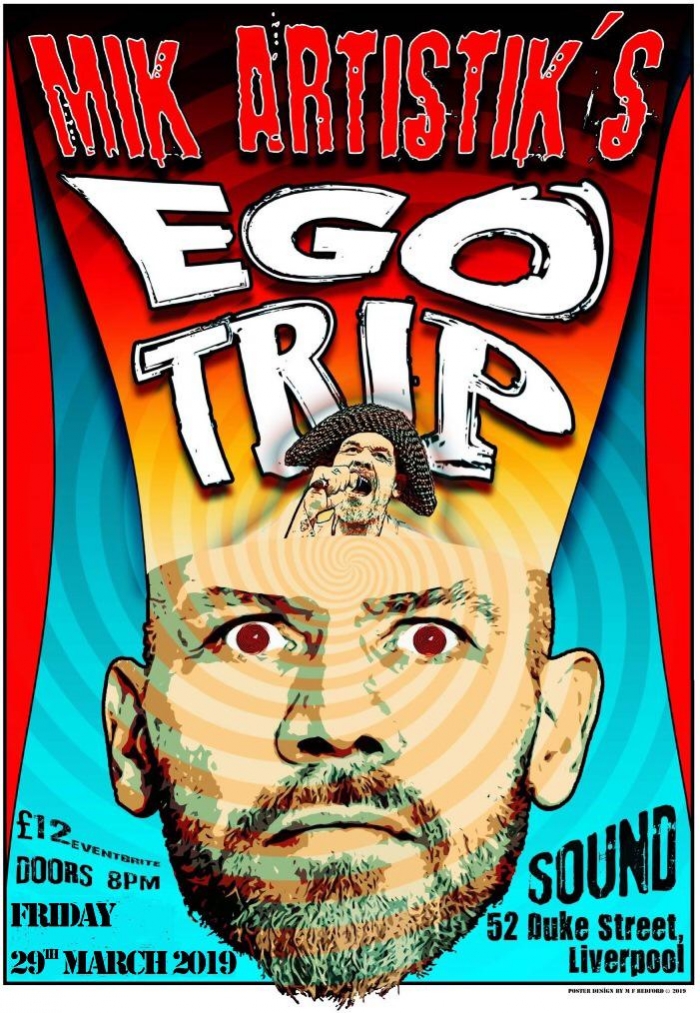 Mik Artistik spouts lyrics, throws straws, and generally amuses himself, over the top of an exquisite layer of rock, soul, and punk created by partner in crime Jonny Flockton on guitar, a drum machine ,and one of a crack squad of bass players.
---
Event Date: Friday 29th March – Friday 29th March 2019
Please note:
This event has been submitted by the event organiser and is not endorsed by Culture Liverpool or Liverpool City Council. If you have any questions, please direct them to the event organiser.
---