LUMA CREATIONS in Conversation with…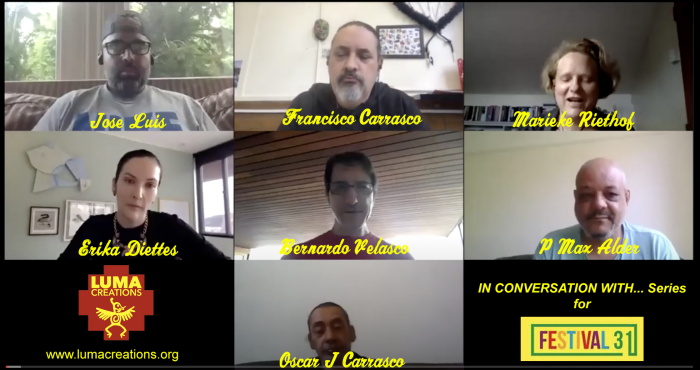 Join LUMA CREATIONS on Friday 19 June at 7pm for the second showing of their "In Conversation with…" series as part of Liverpool's FESTIVAL 31 programme.
LUMA CREATIONS brought together artists from Chile, Colombia, Venezuela and the UK to talk about how we use arts and creativity to highlight human rights, displacement, persecution and loss.
Artists who took part included: Erika Diettes (Colombia), Bernardo Velasco (Colombia), Jose Luis (Venezuela), Oscar J. Carrasco (Chile), P Max Alder (UK) and Francisco Carrasco (Chile). The Conversation was chaired by Marieke Riethof Latin American Politics Lecturer at the University of Liverpool.
This as part of Museums for Me project and is produced by LUMA Creations.
---
Event Date: Friday 19th June – Friday 19th June 2020
Please note:
This event has been submitted by the event organiser and is not endorsed by Culture Liverpool or Liverpool City Council. If you have any questions, please direct them to the event organiser.
---