Liverpool Presents: Armed Forces Day 2017
Plans are well underway for Saturday 24 June as the city prepares to show its support and say thank you to the armed forces community – from currently serving troops, to service families veterans and cadets.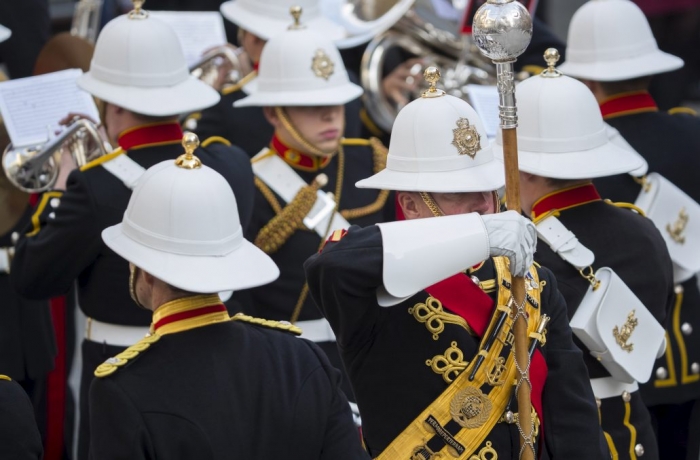 A parade of around 1,000 serving personnel, veterans, cadets and marching bands will signal the start of the Armed Forces Day celebrations on the Saturday in June. Stepping-off from St George's Hall plateau at 11am, the impressive display of colour and sound will travel through the city centre, culminating at Princes Parade where a salute will be given to a number of special guests and dignitaries.  
Activities will take place across the waterfront with zones dedicated to all three military services. In these zones military assets will be showcased ranging from static aircraft, diving tank, survival equipment display, bomb disposal robot, RAF technology zone, tanks and armoured vehicles, right through to field operating theatre including a battle field ambulance, field catering demonstrations, field gun run, marching military bands, street theatre and family zones*. 
An exciting Display Arena will be located next to Liverpool Cruise Liner passenger lounge which will give visitors the chance to see a number of capability demonstrations, ranging from Royal Marines unarmed combat display and military marching bands right through to RAF dog handling exercises, an Army bridge building demo and a field gun-race between a team from RAF Cosford and the aircraft carrier HMS Prince of Wales (the city's affiliated ship).
A naval vessel will be docked at the Cruise Liner berth which will be open to visitors, and a number of fly pasts will take place throughout the day to wow the crowds. Topping the bill of the aviation assets will be the Red Arrows, alongside jets and helicopters currently in service and historic aircraft from the RN and RAF's illustrious past. 
Making the event possible is headline sponsor, Cammell Laird, which has come on-board to support the event.
Liverpool was officially announced as the official host of national Armed Forces Day by the Ministry of Defence in July 2016 following a bidding process.
It will take place at the same time as the Mersey River Festival making for an incredible weekend on Liverpool's historic waterfront.
For more information follow us on Twitter and Facebook.
*All assets are subject to operational requirements
---
Event Date: Saturday 24th June – Saturday 24th June 2017
---