LIVERPOOL INTERNATIONAL MUSIC FESTIVAL 2022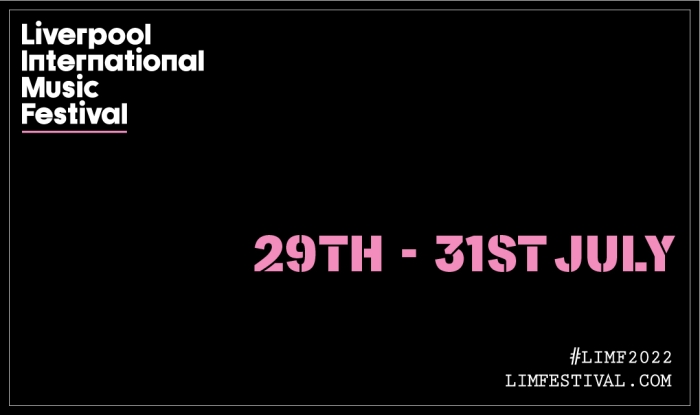 LIMF is back! and this year's theme is Power To The People & Purpose. 
As society becomes awakened to the need for social justice, equality, equity and true inclusion, LIMF celebrates those trailblazing people, movements and music genres that have changed the game by manifesting that the power is in the people.
LIMF '22 will forego the mass outdoor multi-stage festival for a curated and more nuanced programme that will take place across the city centre at important venues and spaces. Encompassing international and national household names alongside new voices and emerging sounds, the festival takes off from where it left off in 2019, but with a decidedly different ambition.
LIMF Line Up (So far!)
M&S Bank Arena: Friday 29 July
UB40 ft Ali Campbell and Guests:
Aswad
DJ Ras Kwame (Capital Xtra)
Liverpool Philharmonic Hall: Friday 29 July
De L Soul (Live) and Guests
Kojey Radical
Berwyn
No Fakin
St Luke's Church (Bombed Out Church): Friday 29 July
Girls Don't Sync and Guests
Invisible Wind Factory: Friday 29 July
System by Gaika
Flohio
Flora Yin Wong
Glor1a
God Colony
Nazar
24 Kitchen Street: Friday 29 July
Heartless Crew House Party
Shola Ama
Shortee Blitz
Scott Garcia
DJ Cali
MC Shabba D
DJ Smokey
MC Preshus
District: Saturday 30 July (Dry bar event)
LIMF Presents…The Shubz (Anthony Walker Foundation Festival After Party)
Kenny All-Star (BBC Radio 1Xtra)
Sian Anderson (BBC Radio 1Xtra)
Cuppy (BBC Radio 1Xtra)
Kizzi
East Village Arts Club: Saturday 30 July
Donae'o Presents Skank Out
Rampage
Supa D
Gracious K
Donch
Versatile
DJ Zeke
Camp and Furnace: Sunday 31 July
The Zutons with special guests
Red Rum Club
She Drew The Gun
Big Joanie – The Dream Machine – Blondes
The Heavy North – Pixey – Michael Aldag
Mexican Dogs – Silent K – Psycho Comedy
The Sundowners – Casino – Tilly Louise
Razzmatazz – Fiona Lennon
East Village Arts Club: Sunday 31 July
Heather Small (M People)
House Gospel Choir
DJ Ronnie Herel (MI Soul Radio)
---
Event Date: Friday 29th July – Sunday 31st July 2022
---