Holiday Home
Richard Woods' vibrant installation 'Holiday Home' is on display in Custom House Place, Liverpool ONE and is one of our Very Public Art installation commissions which are appearing across the city this summer.
Holiday Home is modelled on an everyday British bungalow scaled to a third of its size.  The size makes it doll-like and intimate, but architectural in feel not like an architectural model.  The artist, who usually replicates recognisable objects with vibrant colours and prints, was inspired by his 1970s childhood home interior and interests in home renovation, DIY culture, and notions of taste.  The neon colours, and black lines which he is particularly keen on, trademark his cartoon style and it is this cartoon appearance that separates the house from the real world in which it sits.  
We have all spent more time in our local areas due to the pandemic and only now with shops, restaurants, venues and attractions open again can we fully explore the city we call home again.   Many people will be holidaying at home or having a staycation in their own city so we'd like to invite you to show us what your holiday at home means to you.   Taking inspiration from our Holiday Home, take a photo and tell us why being at home in the UK this summer makes you happy.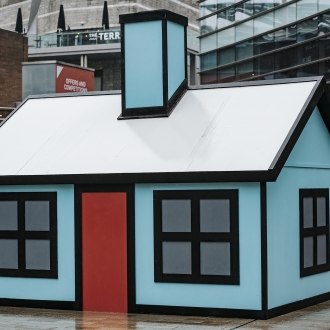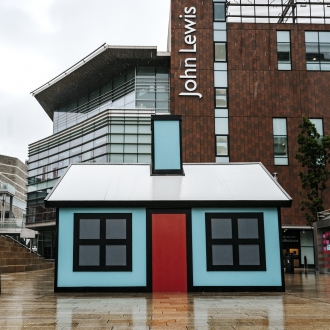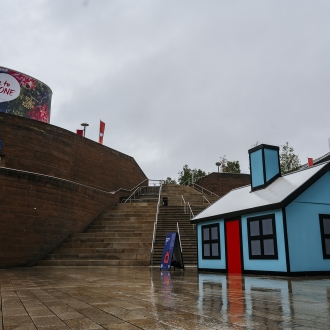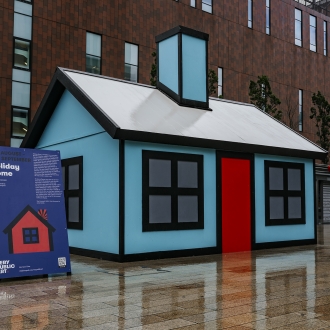 ---
Event Date: Friday 6th August – Sunday 5th September 2021
---