Harbouring Notions by Simon Venus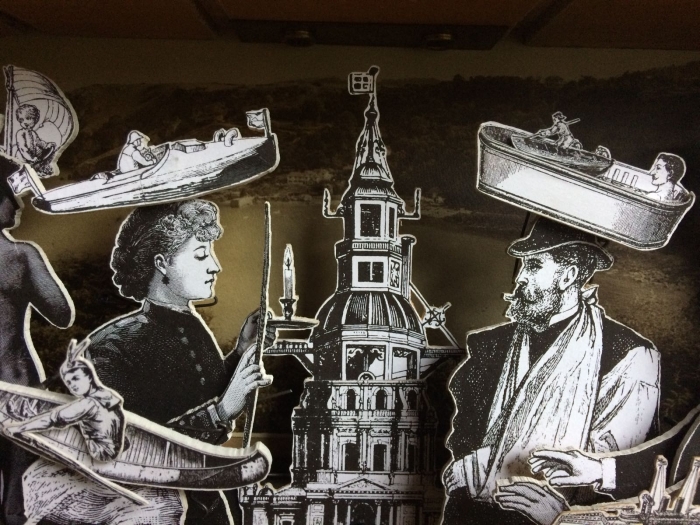 Step inside a magical room of curiosities on Mann Island and be carried away on a tide of irresistible invention.
Simon Venus creates intricate miniature mechanical theatre which gives its audience an intimate viewing experience.
Now he is bringing some of his quirky creations to the Three Festivals Tall Ships Regatta, to be presented in a bespoke beach hut where visitors will be welcomed by a nautical attendant.
Harbouring Notions is a kinetic sculpture inspired by the naval history of Greenwich, featuring 18th and 19th century men and women whose silent thoughts propel a flotilla of different craft.
Venus is also designing a new piece with a nautical feel especially for the festival and which will be housed inside an old 1930s wooden box which once contained a vacuum cleaner.
Press a button and peep through the portholes and watch entranced as the world inside comes to life before your eyes.
When: Saturday, Sunday and Monday
Where: Mann Island Beach Huts
Time: 12pm – 6.30pm
---
Event Date: Saturday 26th May – Monday 28th May 2018
---