#FollyFest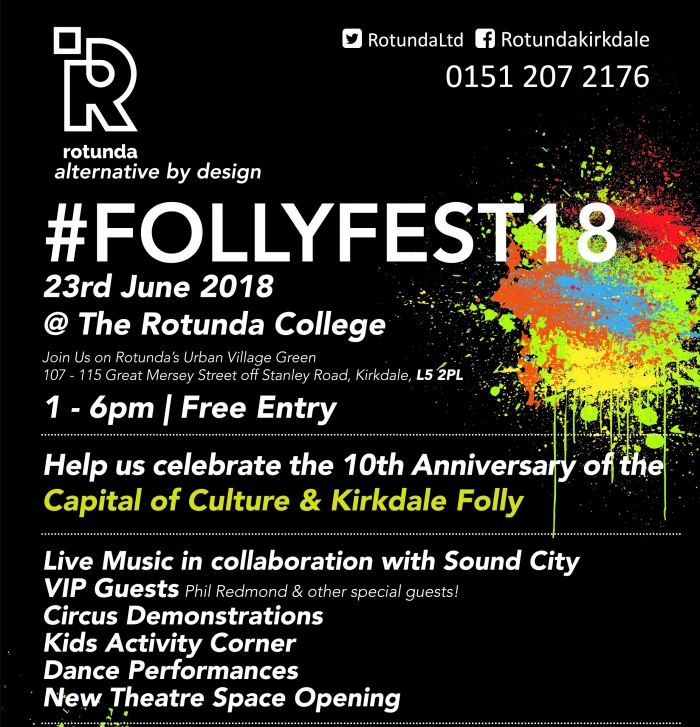 #FollyFest is a celebration of the last remaining piece of public art in the city from the European Capital of Culture 2008 celebration. The artwork has been refurbished and rejuvenated to represent North Liverpool's regeneration and rebirth 10 years on!
This is a cultural fest in collaboration with Liverpool Sound City and MD Production and other cultural partners. Its a jam packed event with live music, dance, drumming and plenty for the whole family in the creative corner! Join Phil Redmond and special guests as we relaunch the Kirkdale Folly and new outdoor performance space at 1pm.
---
Event Date: Saturday 23rd June – Saturday 23rd June 2018
Please note:
This event has been submitted by the event organiser and is not endorsed by Culture Liverpool or Liverpool City Council. If you have any questions, please direct them to the event organiser.
---