Film: Shirley + Intro and Discussion with Elisabeth Moss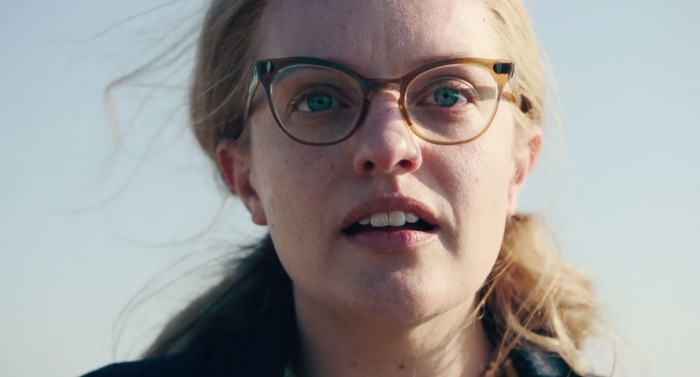 Bringing a bold, independent cinema programme to Liverpool city centre, FACT has teamed up with HOME to bring 3 months of specially selected films to the big screen on Wood Street.
Elisabeth Moss gives a tour-de-force performance as Shirley Jackson, one of the greatest horror writers of the 20th Century, in this unconventional biopic from the brilliant mind of director Josephine Decker (Madeline's Madeline), a powerful new voice in independent filmmaking.
Set in the early 1950s, the film charts an imagined chapter in the life of Jackson, who has recently become a literary sensation. When her philandering professor husband (Michael Stuhlbarg) invites a newlywed couple into their home, the reclusive writer is forced to change her routine, which heightens tensions in their already tempestuous household. This change acts as a catalyst, sparking inspiration for the anxiety-prone writer. As she becomes enamoured with Rose, her unsuspecting new muse, Shirley's obsession plunges her into a quasi-delirium, awakening a repressed femininity that could inspire her next masterpiece.
From executive producer Martin Scorsese, and co-starring Odessa Young and Logan Lerman, this bewitching psychological drama is a portrait of an artist unravelling. Cleverly blending fiction and reality, Decker celebrates the rebelliousness of Jackson's art, as well as the undying power of the female voice in the face of patriarchal, mid-century America.
This screening begins with a short introduction from film critic Simran Hans and Dr Joan Passey from the University of Bristol who specialises in Gothic literature and the works of Shirley Jackson. Following the film, there is a recorded discussion with lead actor Elisabeth Moss, Siman Rans and Dr Joan Passey.
---
Event Date: Thursday 14th January – Thursday 14th January 2021
Please note:
This event has been submitted by the event organiser and is not endorsed by Culture Liverpool or Liverpool City Council. If you have any questions, please direct them to the event organiser.
---