Festival of the Third Summer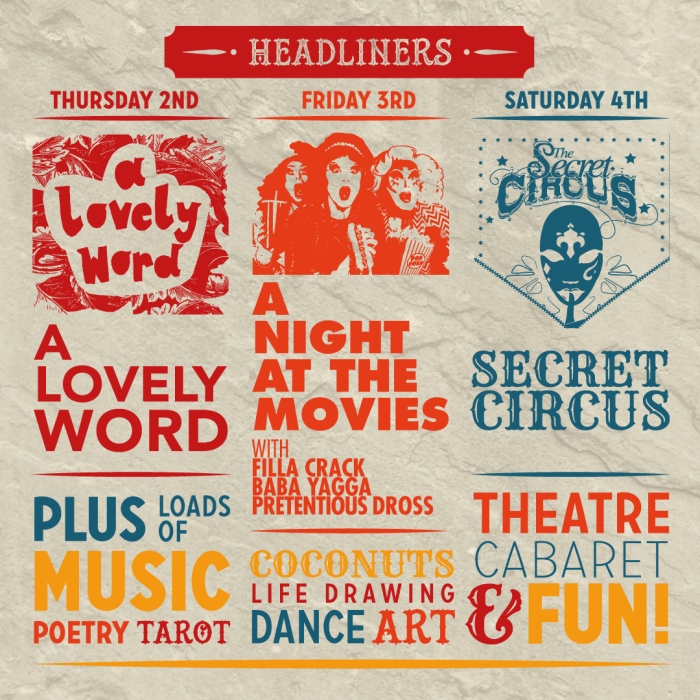 We've been working with and curating the wider arts for Liverpool Sound City for the last six years. In the last three years we've also been hosting several outdoor one day events, especially during Covid, just to give artists a live platform. The Festival of the Third Summer is our biggest event in Liverpool to date.
Being spread over three days, 2nd, 3rd and 4th June, the so called Jubilee weekend. Three days of music, poetry, theatre, drag, cabaret, art, workshops and our award winning life drawing.
The Thursday headline event is 'A Lovely Word' quite simply one of the biggest poetry nights in the country. Friday is 'A Night at the Movies' featuring Filla Crack, Pretentious Dross and Baba Yadda. Saturday headline is the infamous Secret Circus.
We've even got Tarot reading and a coconut shy! Add to this a fully licensed bar and a craft/makers market what more could anyone want!
And don't forget Melodic Distraction is hosting the closing party on the Saturday night featuring Bear Growls on the 1210s.
---
Event Date: Thursday 2nd June – Saturday 4th June 2022
Please note:
This event has been submitted by the event organiser and is not endorsed by Culture Liverpool or Liverpool City Council. If you have any questions, please direct them to the event organiser.
---