SOLA Arts Creative Cafe Art Group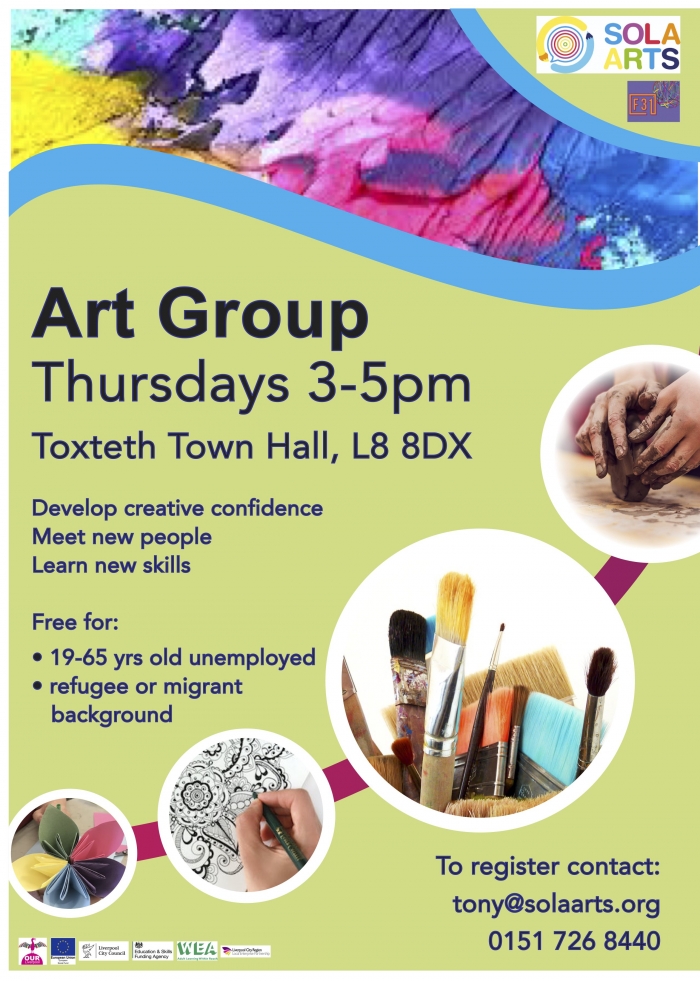 This weekly art group brings people together from refugee and wider communities to celebrate creativity and connection.
The group will be holding an online exhibition in the final week of Festival 31, via SOLA Arts and Festival 31 social media platforms.
---
Event Date: Thursday 18th June – Thursday 9th July 2020
Please note:
This event has been submitted by the event organiser and is not endorsed by Culture Liverpool or Liverpool City Council. If you have any questions, please direct them to the event organiser.
---